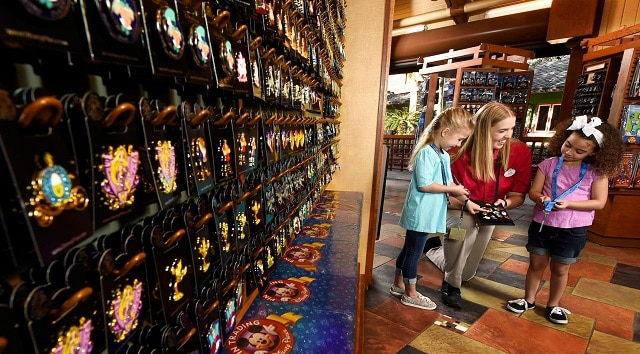 When the parks at Disney World were getting to reopen, one of the questions my daughter asked is whether pin trading would still occur. At the time we did not have answers, but we do now!
What is Disney Pin Trading?
Disney Pin Trading has become incredibly popular over the years! There are many different reasons why a person may take on pin trading as a hobby!
The nice part is that it is very easy and fun to do so!
When you walk around the Disney parks, you may notice that Disney Cast Members are wearing pin lanyards.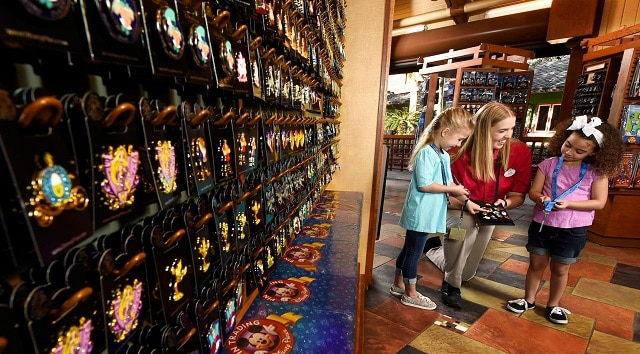 It is their job to trade pins with guests and they must agree to trade any official Disney pin that you may request.
You will also see various pin boards throughout Disney property including Disney World Resort hotels, Disney Springs, other Disney Parks around the world and even the Disney Cruise Line!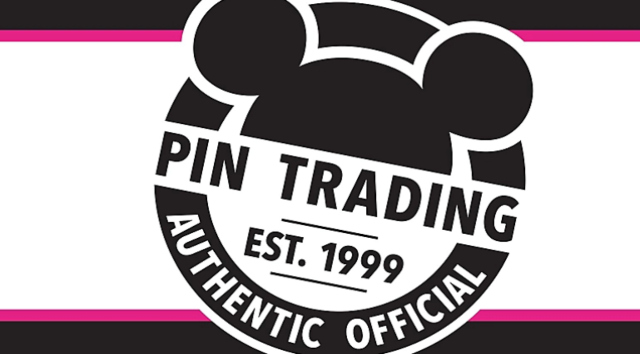 Pin trading is a super easy and is a fun way to enhance your magical Disney trip as they make great souvenirs and do not take much space in the way of transporting during your trip and in luggage.
Is Pin Trading Allowed At the Moment?
You will be happy to hear that pin trading is indeed available during the reopening of the parks.
Today, I will be focusing on two areas where you can pin trade at Disney's Animal Kingdom and the new procedures to be able to do so.
Upon coming up to the pin trading location you will find a bottle of hand sanitizer, a pin board, the sign with the procedure and a container to deposit your pin(s).
The sign includes the following information:
Looking to Trade?
The picture below is an example of what you will find at a pin trading location. This pin station is in Africa at Disney's Animal Kingdom.
Follow these steps for a great trading experience:
Step 1: Choose your own Disney pin(s) to trade us and drop them in our trading box!
Step 2: Point to the pin you would like from our Trading Board. (Up to 2 pins per Guest)
Step 3: Our Cast Member will remove your desired pin(s) from the board and give to you.
Step 4: Enjoy your new pins and look for more trading boards throughout the Resort.
Sounds easy, right?!
Other Pin Trading Locations at Disney's Animal Kingdom
The other area that guests may pin trade at inside Disney's Animal Kingdom is located in Dinoland at the Primeval Whirl attraction.
You will see the same set up as before to pin trade. Notice how the theme and look of the container changes from location to location. I love this small detailed touch!
You will also notice that each pin board itself includes a different animal.
Again, this is yet another examples of the small details that Disney produces.
My daughter's were happy when they heard the news about the availability of being able to pin trade again. They can not wait to add to their collection on our next visit!
Are you happy to hear that pin trading is available during the reopening of the parks? What are your thoughts regarding the new procedure for pin trading? Let us know on Kenny the Pirate's Facebook Page, or join our crew and continue the discussion!
-Marisol White