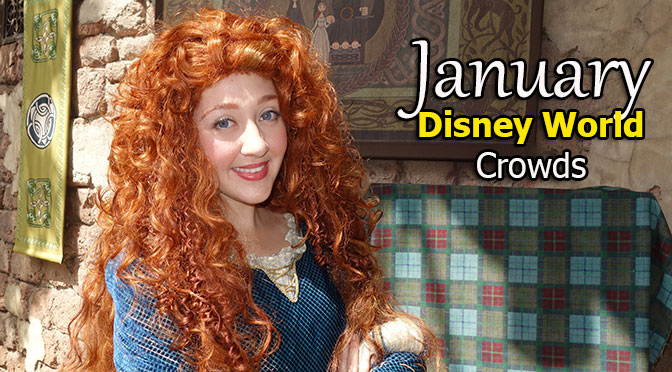 Great news!  I've completed my January 2019 Disney World Crowd Calendar.  It contains the initial park hours, Extra Magic Hours, Magic Kingdom parade, and night time spectaculars.  Here's a few details:
First, the park hours are initial release.  That means that some parks may extend their hours later own.  Those updates typically occur in the middle of a month and often don't occur until a couple weeks before the month begins.
Second, you'll notice that Star Wars Fireworks aren't listed.  That is typical for Walt Disney World.  They tend to list those about 3 to 4 months from the current date.  I don't see any reason that they won't be offered in January 2019, but I'll keep this Crowd Calendar updated.
Third, if Animal Kingdom extends its park hours, it typically will also offer a second showing of Rivers of Light.  The second show is really easy to visit without needing a Fastpass or Dining reservation.  If only one show is offered, you may wish to consider those options.
The weather in January is typically cool to cold and the various water rides usually close for yearly refurbishment.  The month typically offers moderate crowds, except for Holiday and Marathon periods.  It's a pleasant time to visit Walt Disney World overall, especially if you choose my Best parks to visit.
Enjoy the 2019 January Disney World Crowd Calendar and feel free to share this post with your friends!