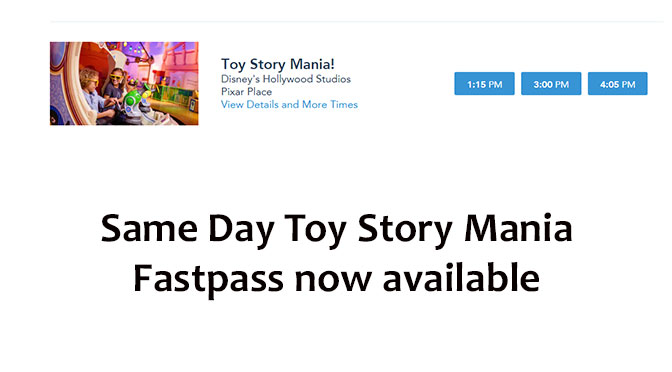 From today, June 19, 2018 until June 30, 2018 Toy Story Mania will offer same day Fastpass!
You will not be able to pre-select Toy Story Mania Fastpass as an option for your dates, but you can choose them as an option when you're in the park on the same day.
The Fastpasses are usually plentiful under these conditions, so it is easy to get as a 4th or subsequent Fastpass or you could dump your existing Tier 1 Fastpass and choose Toy Story Mania when you are in the park.