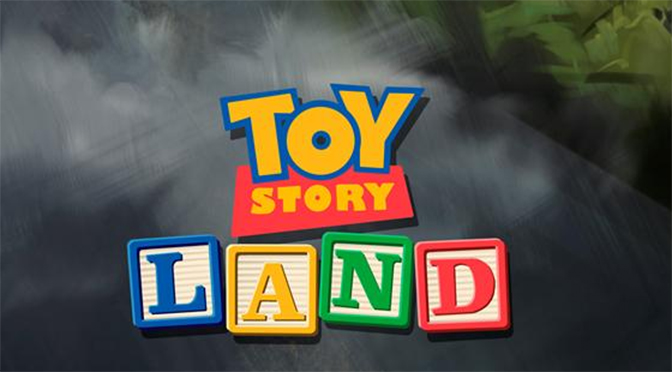 Yesterday Disney announced the opening date for Toy Story Land and provided the ride heights for the two new, upcoming rides.  Disney World updated its July 2018 park hours to add additional Extra Magic Hours!  Here's the details that you'll want to review!
Toy Story Land Opening Date
Toy Story Land will officially open on June 30, 2018.  Disney has not yet announced any type of previews like Cast Member or Annual Passholder.  I'll post here on the blog, if I hear of anything.
Ride Heights
Disney Park confirmed that Alien Swirling Saucers will have a 32″ ride height.  As I've stated previously, it is Toy Story themed version of the Mater's Junkyard Jamboree.  It spins about while whipping you quickly around.
The much-anticipated Slinky Dog Dash will match the ride height that is offered at Seven Dwarfs Mine Train at 38″.  Many ask if the ride heights are strict and the answer is yes.  The ride is supposed to have a couple of sections that shoot you off like Rock n Roller Coaster, but in a more gentle way.  This will be a VERY popular ride and will average waits of 2 to 3 hours on most days.
Fastpass+
Disney has not yet announced how Fastpass will be used in Toy Story Land.  I would expect that Slinky Dog Dash will surely offer it as a Tier 1 Fastpass.  It's unknown if Alien Swirling Saucers will offer Fastpass as it is a very slow loading attraction, but does have two different sides.  I'll update you when I hear.
Extra Magic Hours
The exciting news is that most of the month of July updated park hours for Hollywood Studios and morning Extra Magic Hours are offered daily for the entire month.  Additionally, Hollywood Studios will offer LATE Extra Magic Hours again beginning July 6.  You'll notice that my July Crowd Calendar reflects the extended park hours and all the additional Extra Magic Hours.  Nothing has been added for August yet, so I'll keep you updated on that month later.
What else is in the land?
We know for sure that Andy's Lunchbox will offer Counter Service meals and light snacks and that there will be a game area like Dinoland offers.  It is uncertain what they will do with the character meets as the artwork changed drastically after first release.  That often happens when the land is handed over to the actual budget personnel.  Hopefully, we will hear more about character appearances, but I wouldn't get my hopes up that the land will be filled with live characters.
Are you excited to see all the Extra Magic Hours added?  Share the post!