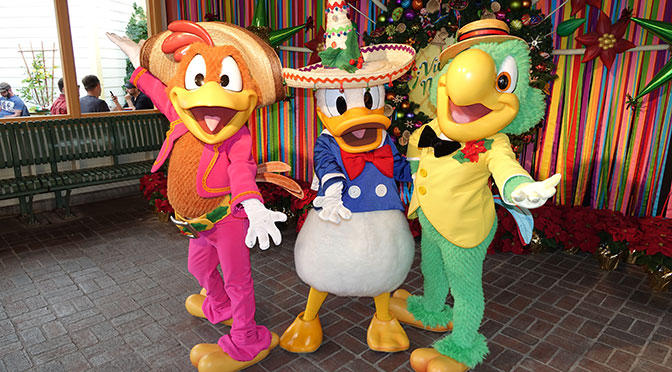 Discovery Island Carnivale is a fun street party that takes place daily in Disney's Animal Kingdom.  It is a high energy dance party that features the music of Viva Gaia and dancers.   Jose and Panchito are joining them soon for a limited time!
From February 4 through May 5, 2018 you'll find the fine feathered birds Jose Carioca and Panchito Pistoles at the Discovery Island Carnivale at Disney's Animal Kingdom.
The street party takes place multiple times nightly at the Discovery Island Stage across from the Flame Tree Barbecue.  It is a high energy, fun experience for children.  The dancers wear special South American styled costumes.  You can find the full schedules on Character Locator.
These characters will not do posed sets with Photopass, but you might snap a "selfie."  Dance with Jose and Panchito in this limited time offering before they fly away.