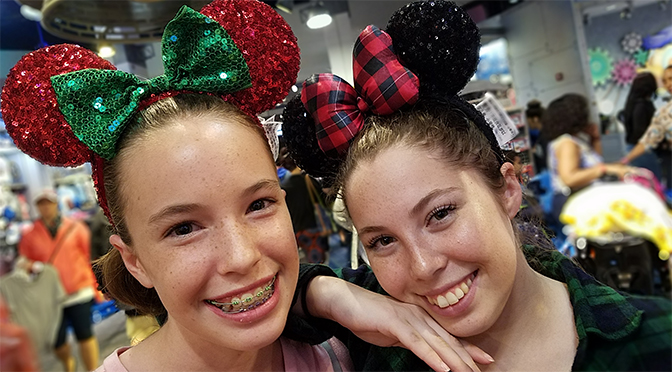 My daughters and I were park hopping yesterday when we noticed that a wide variety of Christmas merchandise had already placed on the racks at Mouse Gears in Epcot.  Here's a variety of the items that we found including apparel, plush items, ornaments and special holiday Mickey Ears!
Apparel
This gray t-shirt is available in Minnie and Mickey styles
Adult female bedazzled shirt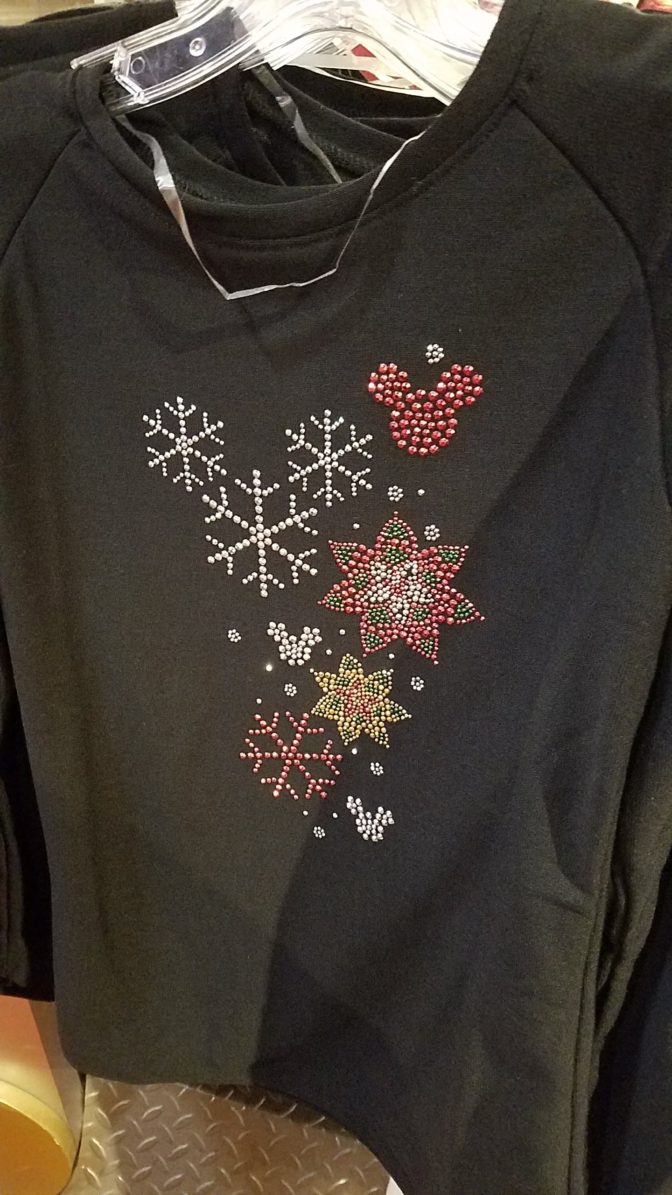 A cute Minnie Mouse bow shirt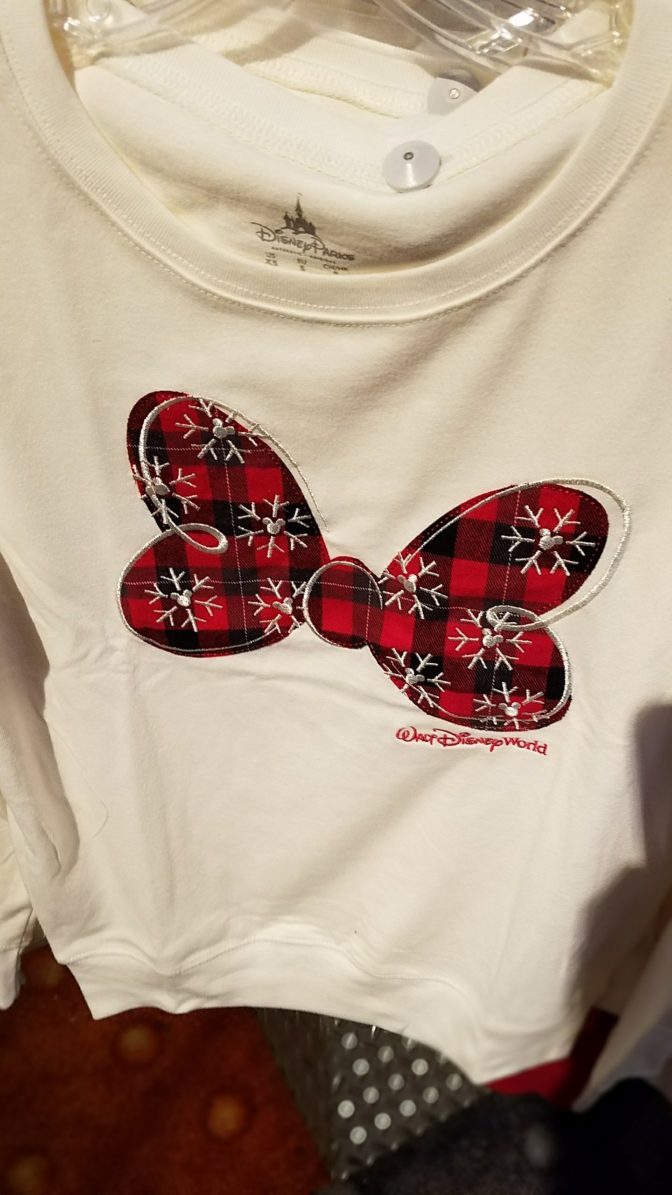 Mickey and Minnie Kissing sweater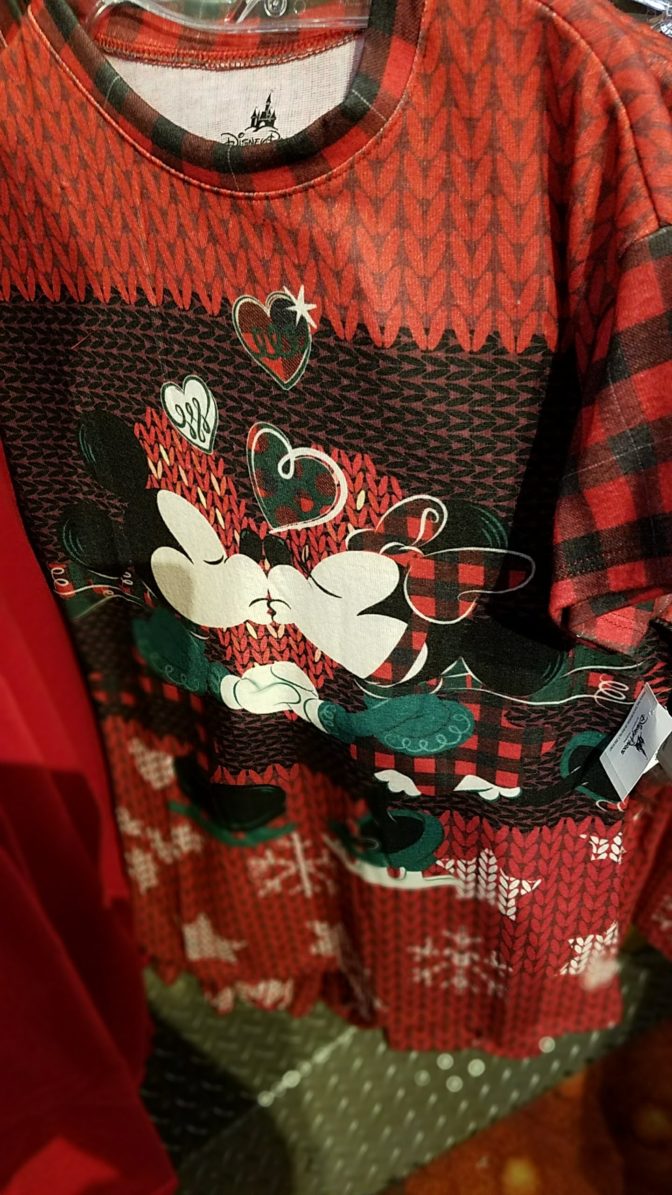 Christmas pajamas set.  You'll need to provide your own eggnog.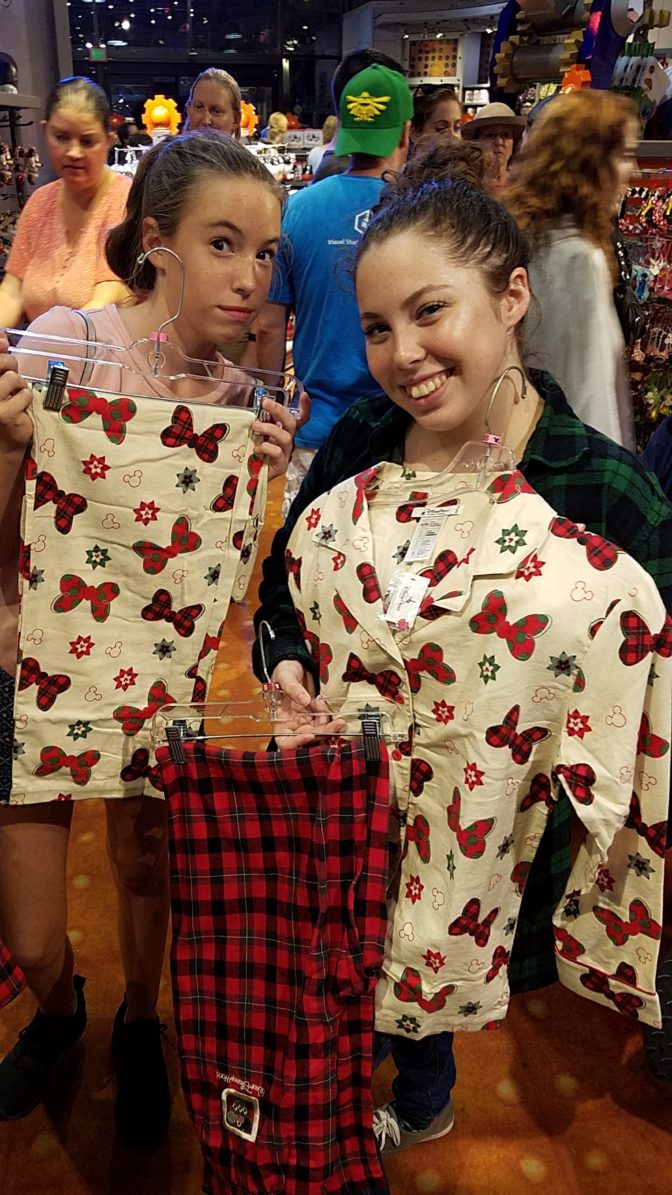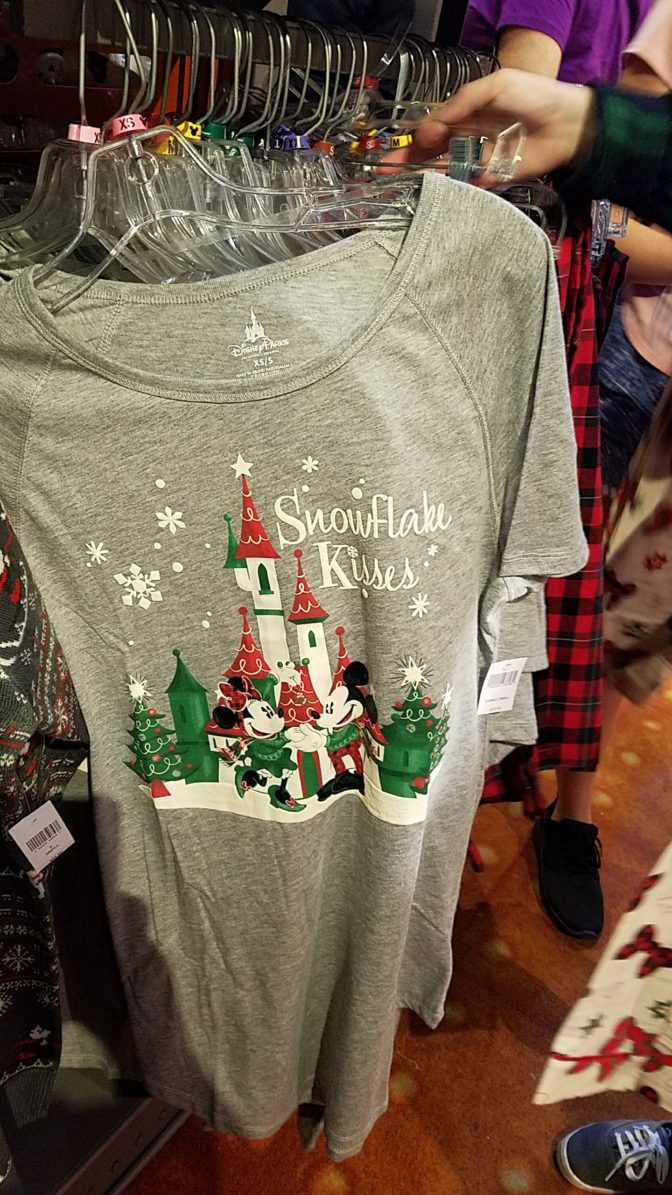 A cute Mickey themed sweater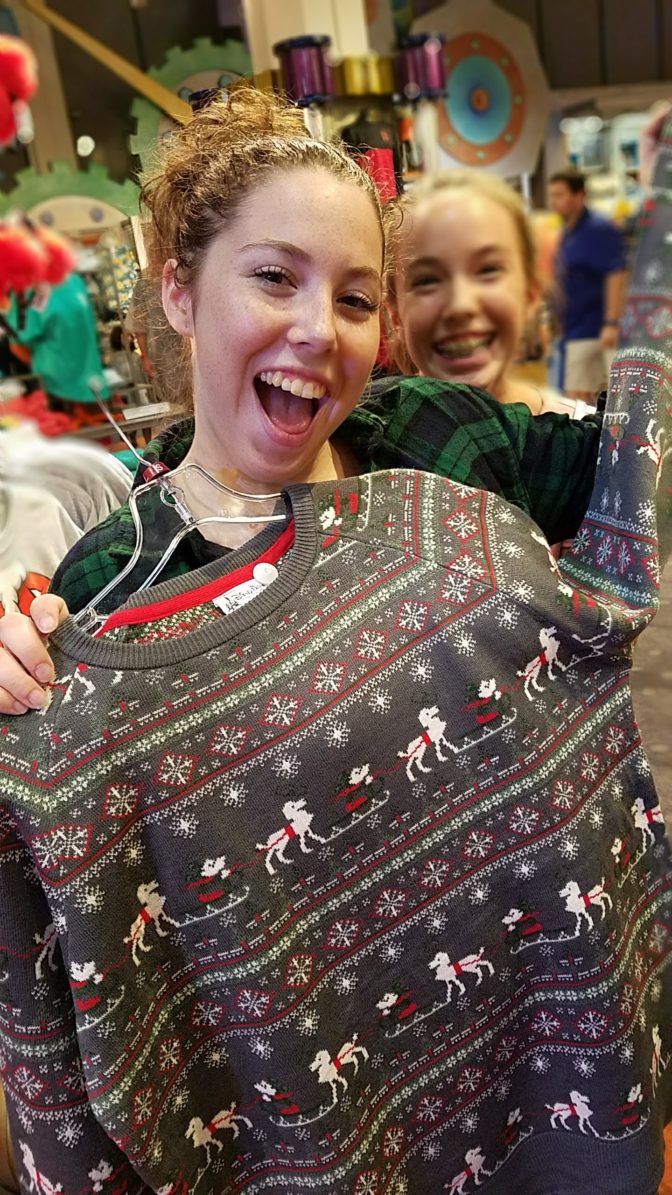 Mickey "Happy Holidays" shirt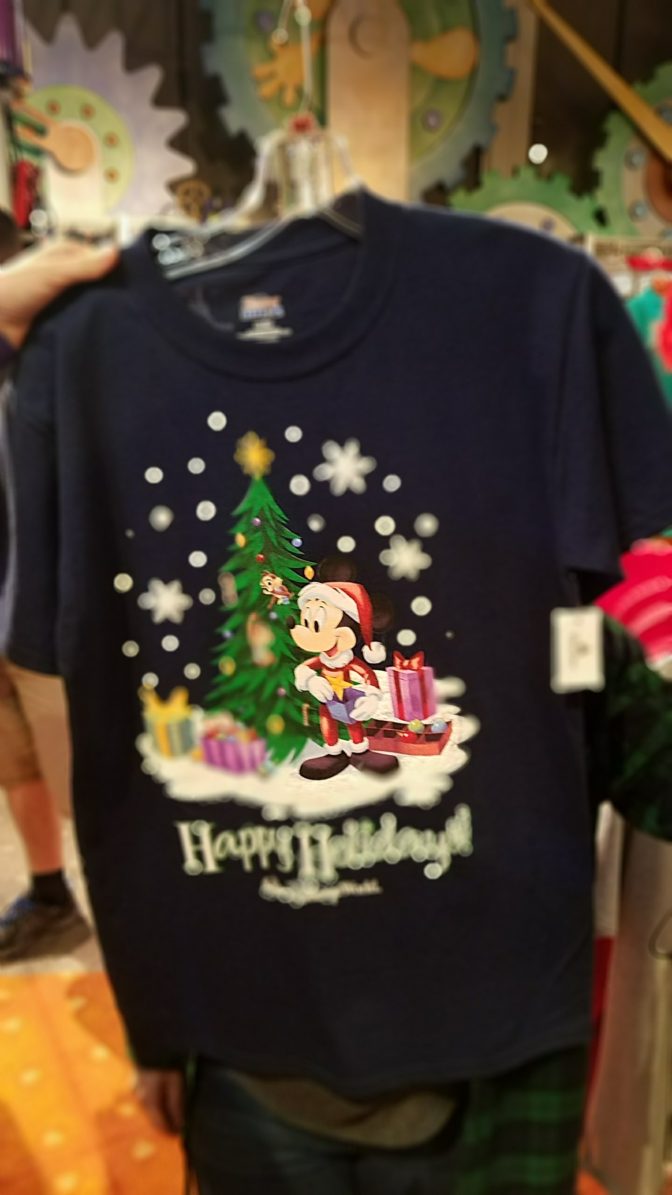 Classic style Mickey Mouse Christmas shirt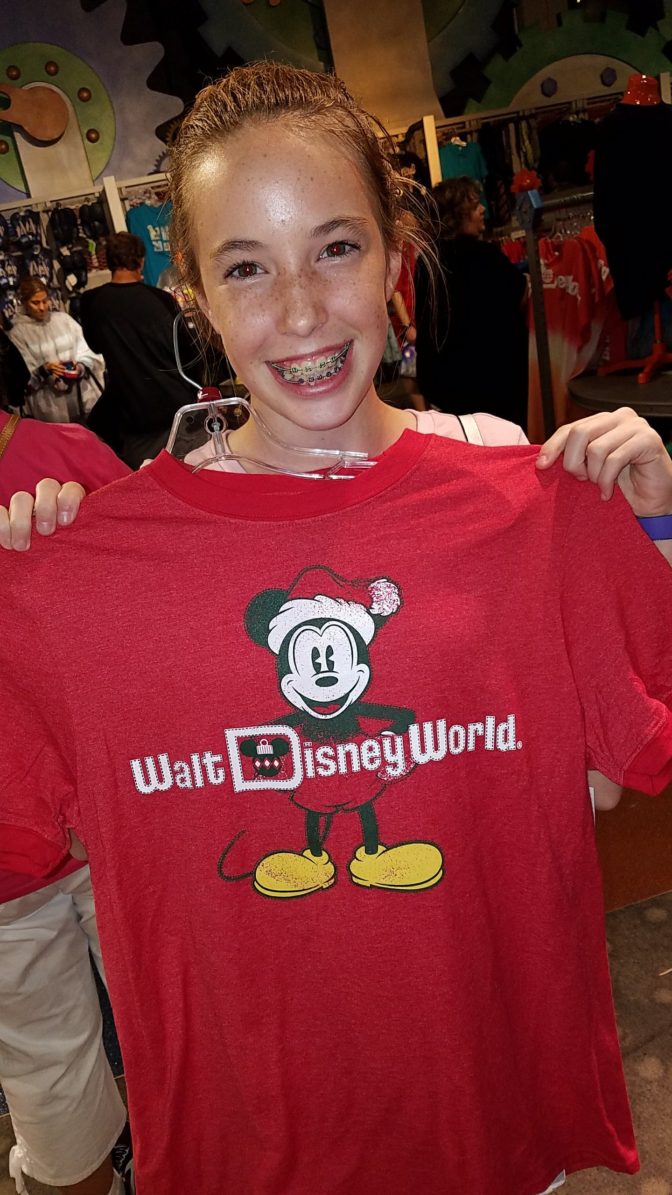 Plush items and ornaments
Santa Stitch complete with poinsettias.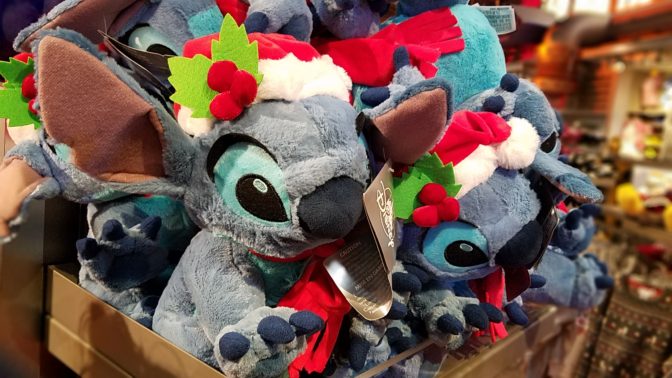 Lumberjack Donald plushie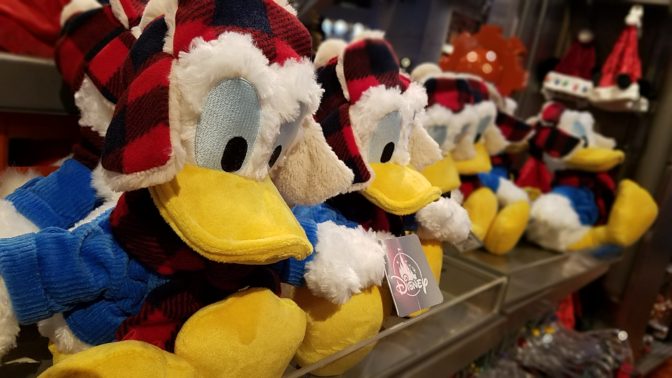 Santa's coming!!!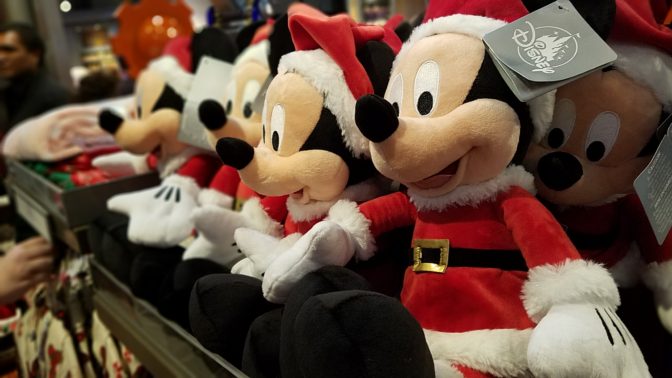 Aren't these Chip n Dale plushies adorable?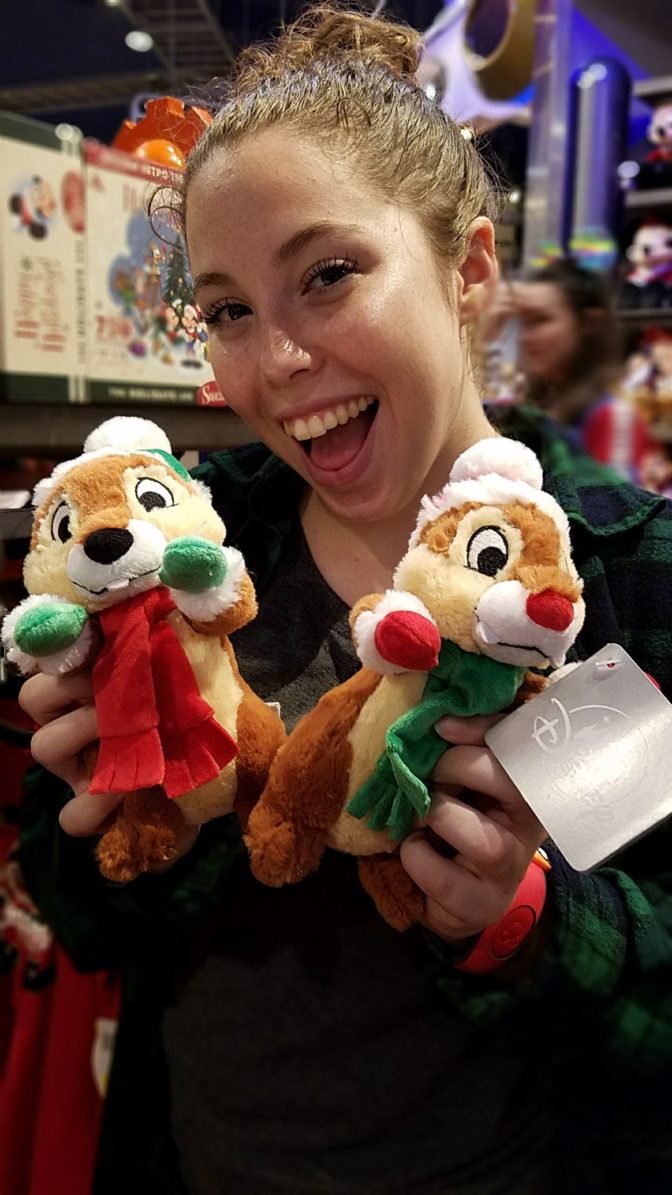 Debbie models with her favorite character plush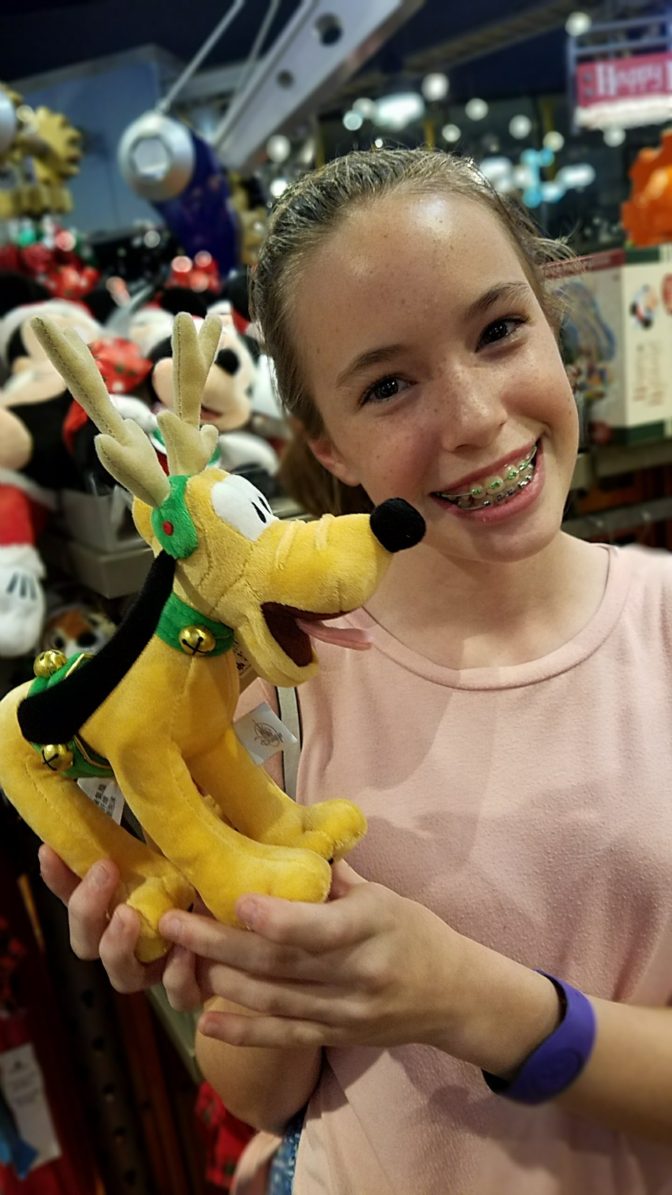 Christmas Minnie Mouse plush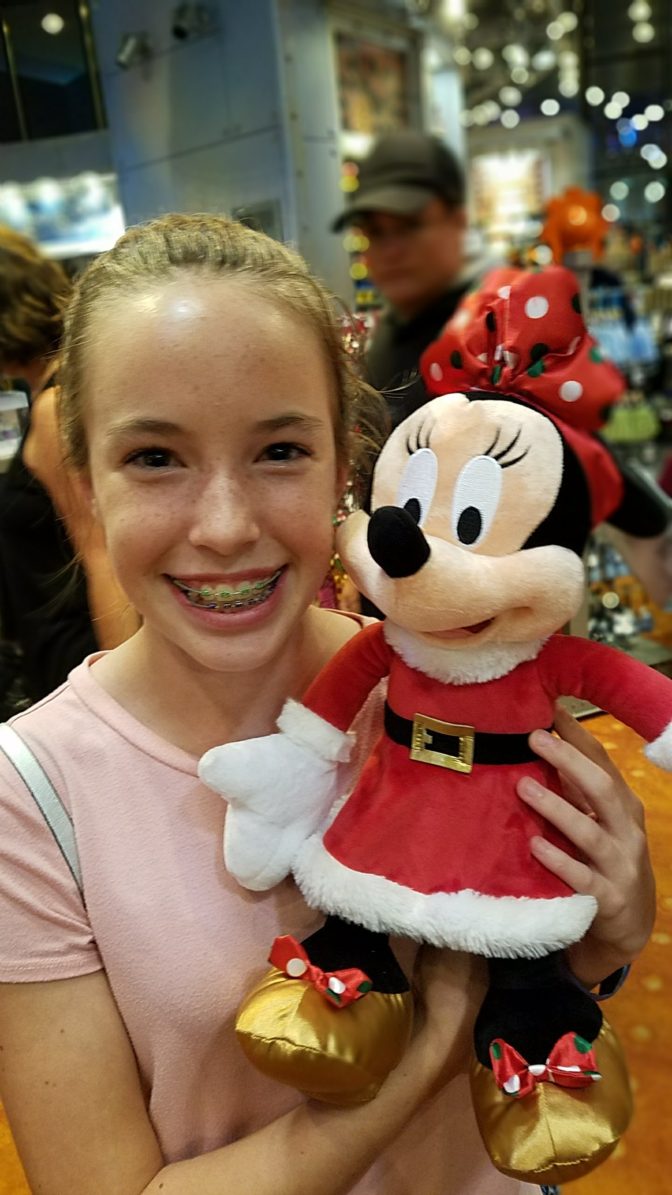 The true star of Christmas, Goofy!!!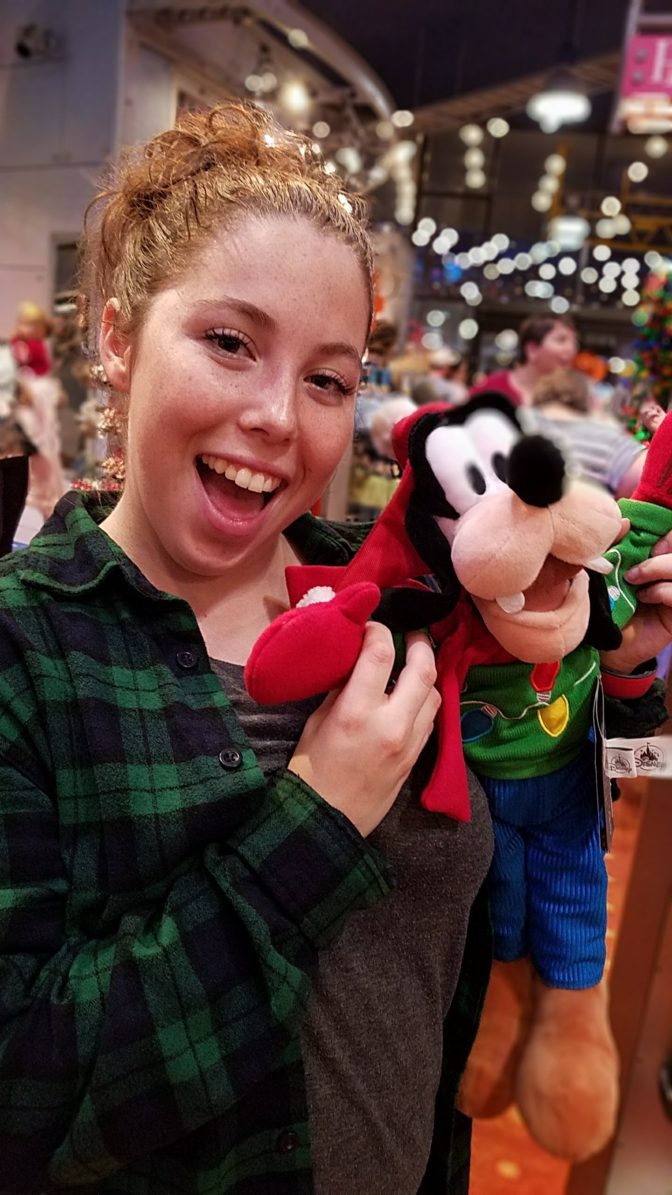 We didn't take many photos of the many, many ornaments, but we loved this Baymax with lights all over him.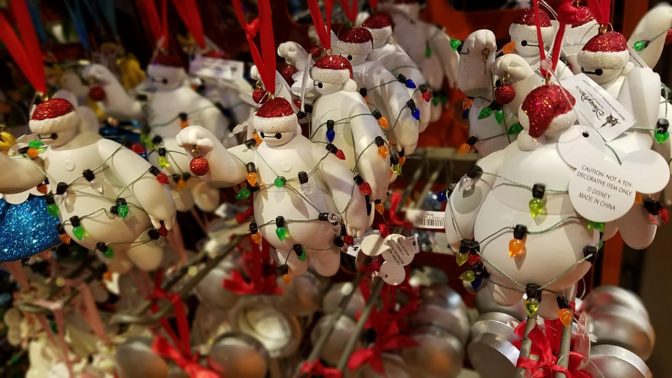 Mickey Ears
We found a couple of different styles of Mickey Mouse Ears for sale.  These Minnie ears featured fluffy ears with a Christmas bow.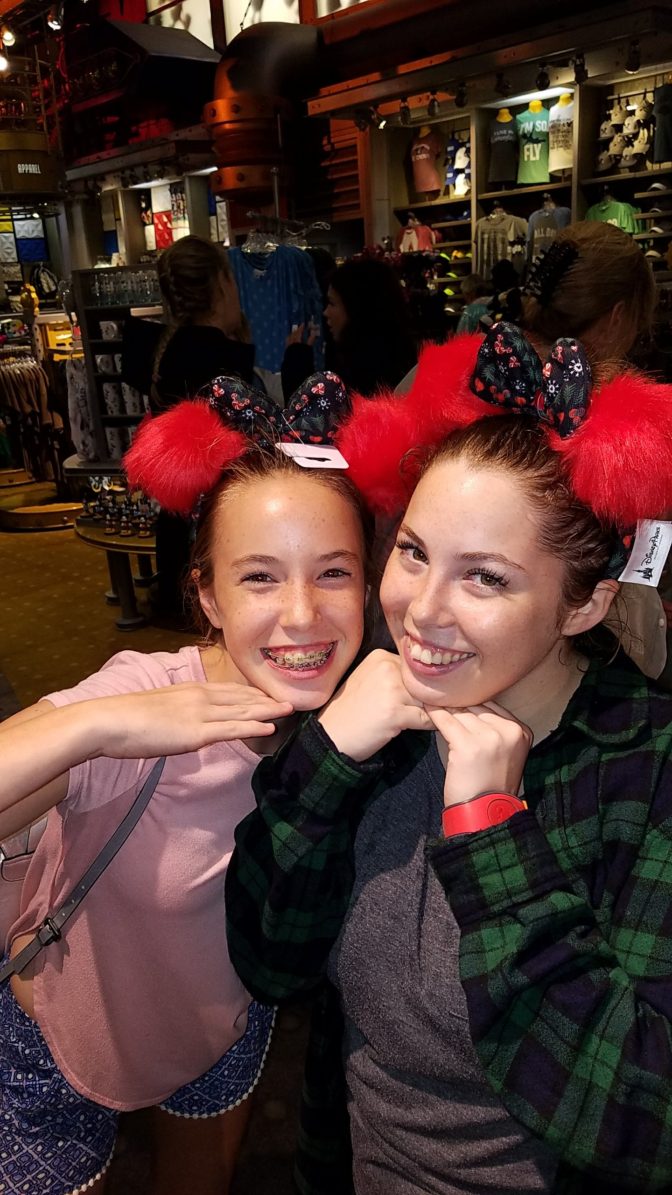 These sequin type ears looked great on my models.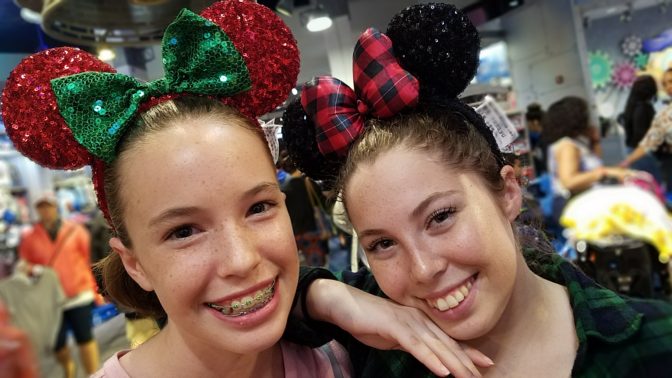 That's our merchandise update for today.  What items do you think you'll be purchasing?