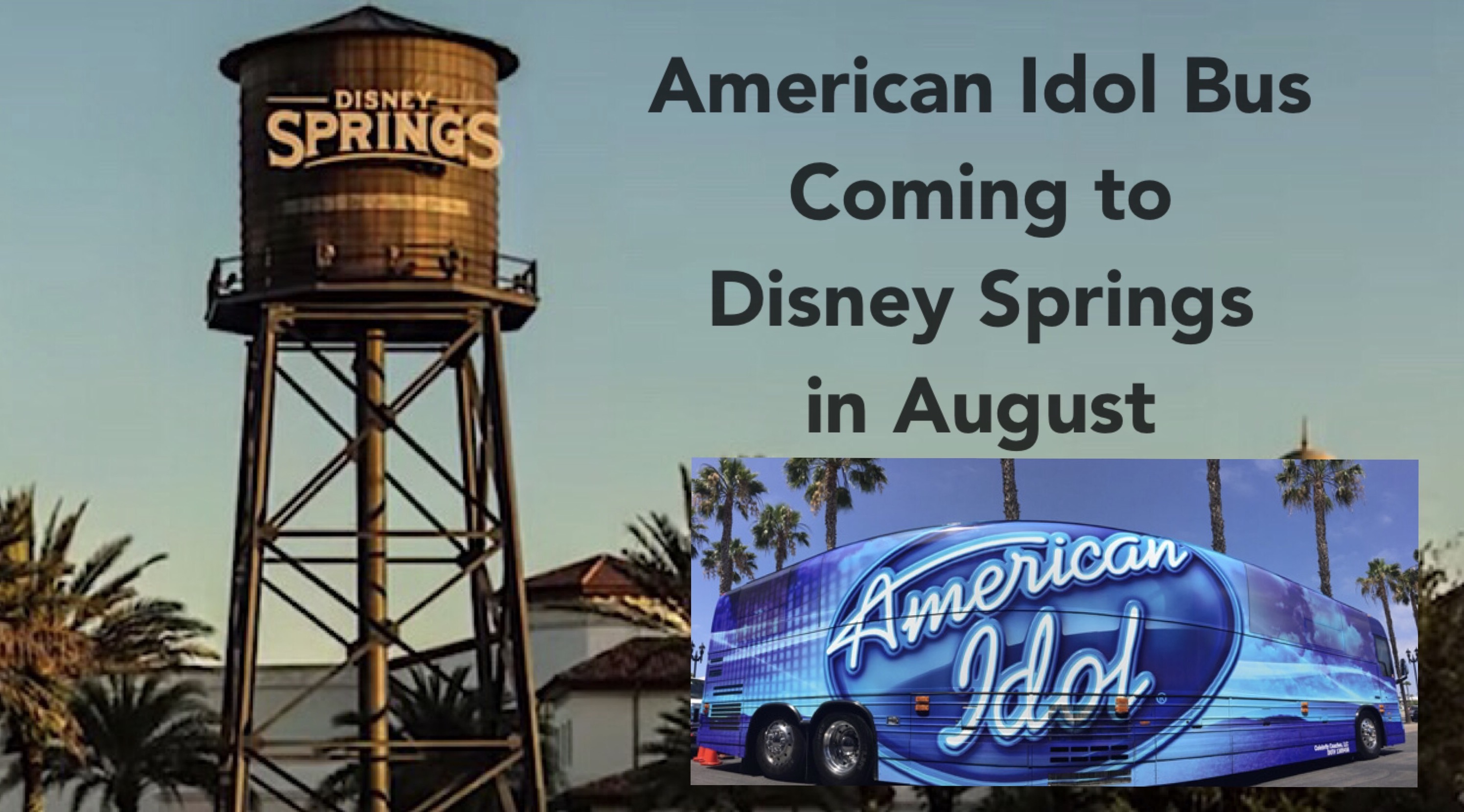 For those fans of "American Idol" who might not be aware, when Fox decided to cancel the show, its life was not over.  It has found a new home at ABC and will premiere in 2018.  And in a very exciting move, the show has chosen to begin open auditions at Walt Disney World Resort!
If you think you have the magic voice that can win "American Idol", you will want to go to Disney Springs on August 17th to audition with "American Idol" producers.  Note that the celebrity judges will not be on site for this audition.

Arrive Early for the American Idol Auditions
Disney is encouraging those who wish to audition, to arrive early.  Parking will be available as early as 4AM, but not before then.  Early parking is on the surface parking lot on the West Side of Disney Springs.  This is nearest the House of Blues and  Cirque Du Soleil and not in the parking garages.
Registration will open at 6AM, and auditions will start at 8AM.  Registration will close at 12:00 PM or sooner due to capacity, so if this is something you are serious about definitely arrive early.   Disney will not allow guests to camp overnight, so plan accordingly.
Auditions will take place outdoors, so make sure you are prepared for the heat with items like water, sunscreen and a hat.
 Registration Information
To audition, all singers must be at least 15 years old.  Disney is encouraging pre-registration.  To start the pre-registration process, visit this link.  This is also where you will find full eligibility requirements, submissions forms, terms and conditions, and other additional details.  While you may want to bring along your entire posse for support, Disney is only allowing those auditioning to bring one guest to accompany them, and that guest must be over the age of five.
– Chris Edwards
EarToEarMagic.com