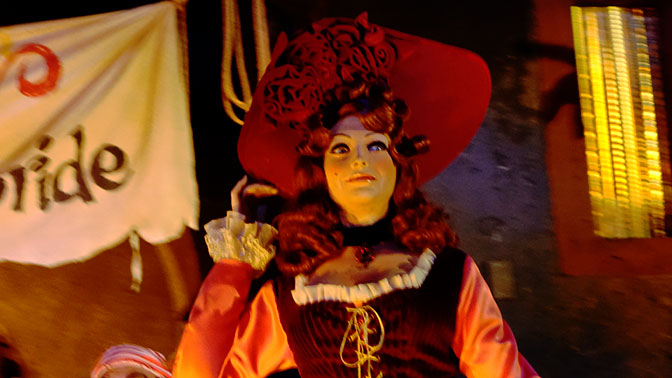 Disney Parks revealed plans today for a major change to the Pirates of the Caribbean attractions in Disneyland and Walt Disney World involving the famous red head and chickens.  Yes, you read that correctly, chickens.
In a move that might you say Heihei, stop!  Disney Parks announced today that the Pirates of the Caribbean will undergo a major scene change.
The famous Wench Auction scene will become a chicken auction.  Yes, a chicken auction.  The world famous red head that every pirate is hoping to bid for (even though she wasn't being auctioned) will become a pirate herself.  Of course, it should be seen as odd in 2017 that she is given more than one gun too, right?

Instead of auctioning off women, the auctioneer will offer up guns, paintings, sheep, and chickens.  Why would pirates be selling guns?  Wouldn't they keep those?  Does "We wants the red head" remain as someone wanting to by a chicken?
It's not April fools folks.  We could wish that if we all said Hey, Hey, Stop! this idea would hit the cutting room floor.  The change is scheduled to take place in a 2018 refurbishment.