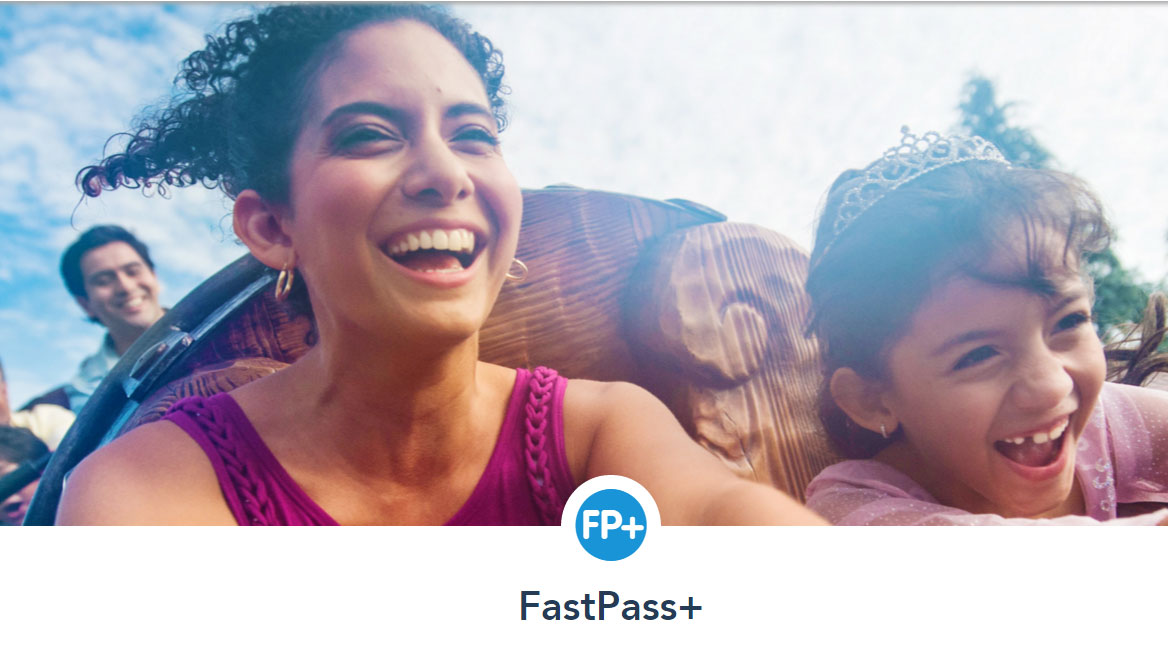 Changes were made to Fastpass+ booking system at Walt Disney World.  I've put together a little guide as to how to book Fastpass+ using the new system.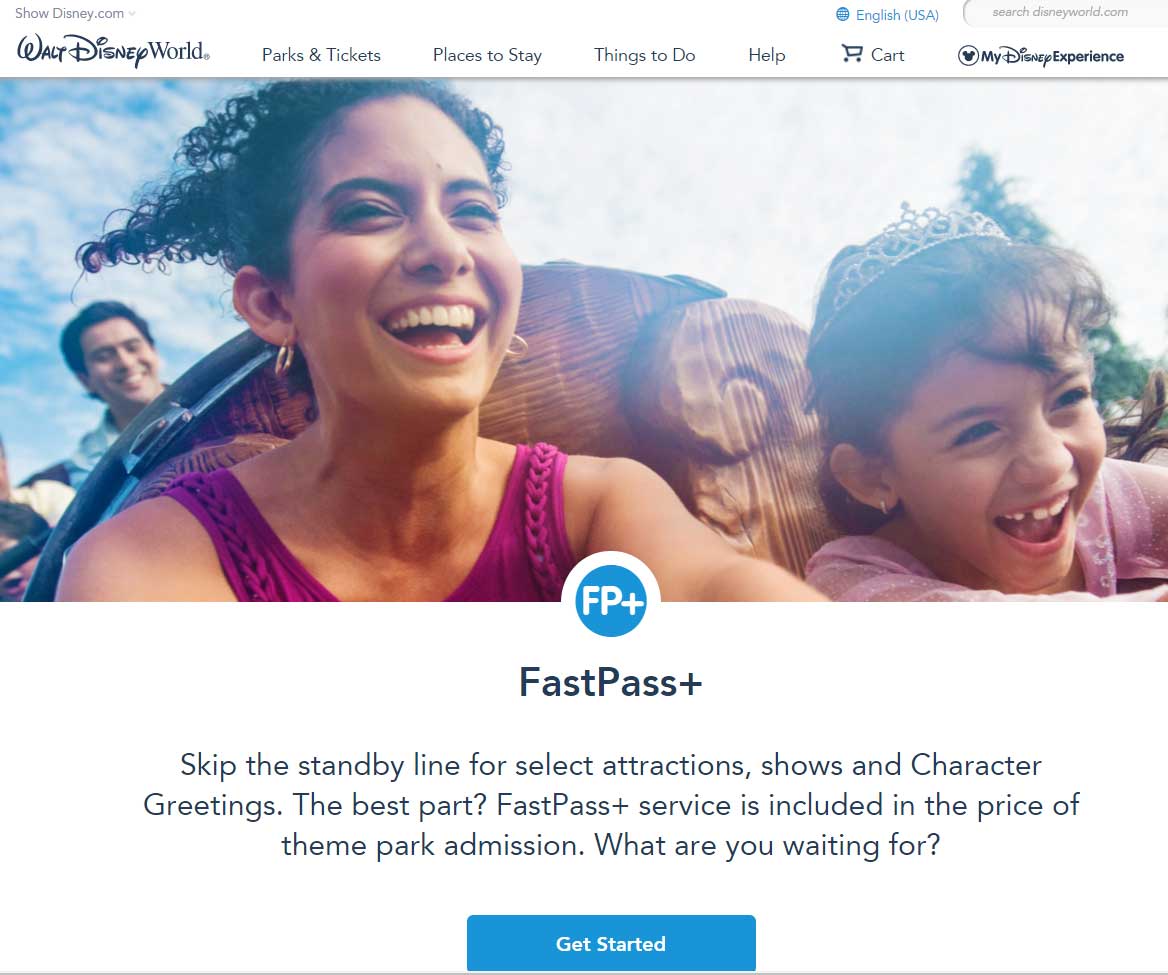 Booking from the Disney Website
After logging into your My Disney Experience account, you click on the Fastpass link and then press Get Started.  You'll then select your family members.  If you wish to select everyone in your travel group, save yourself some time and click "Select All" under Anyone Else Going?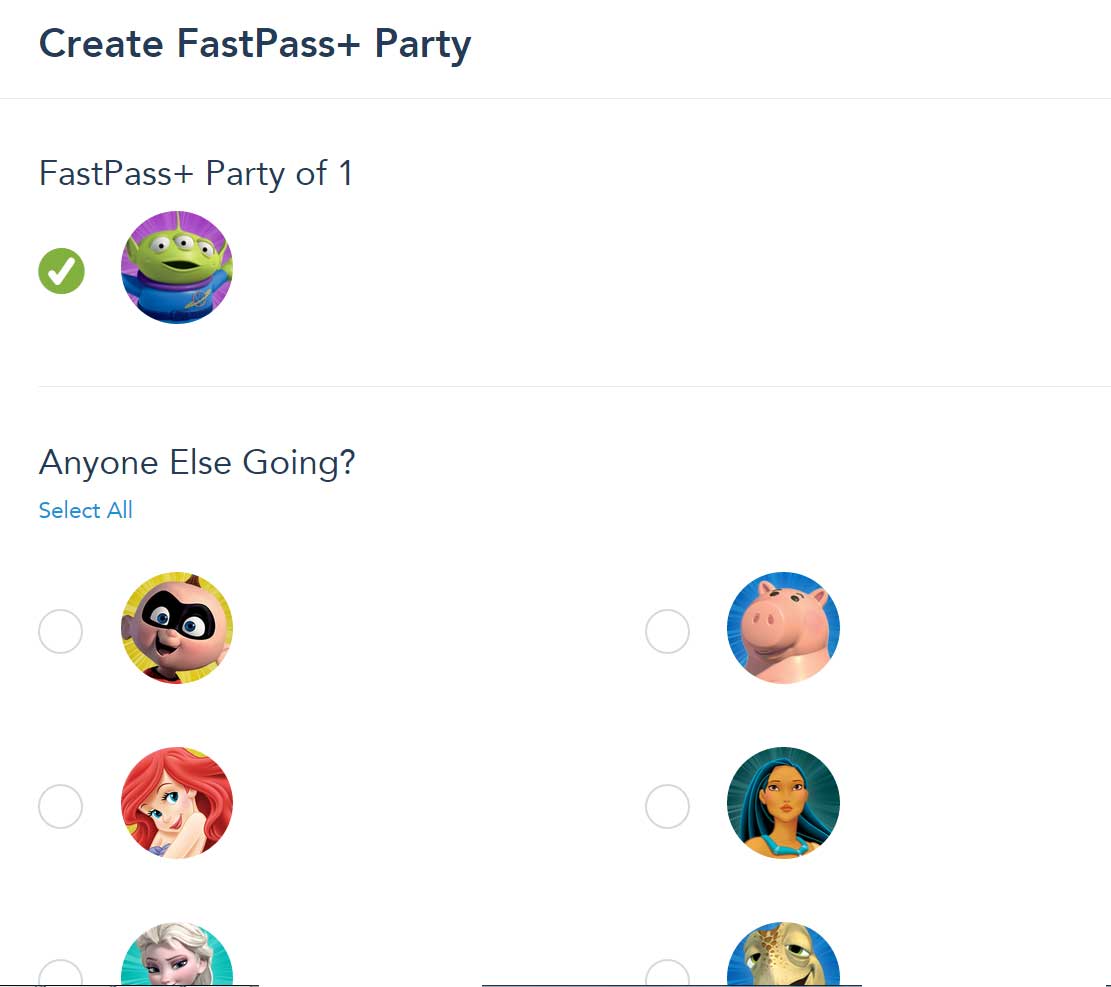 Next you'll choose your date and the park you wish to visit.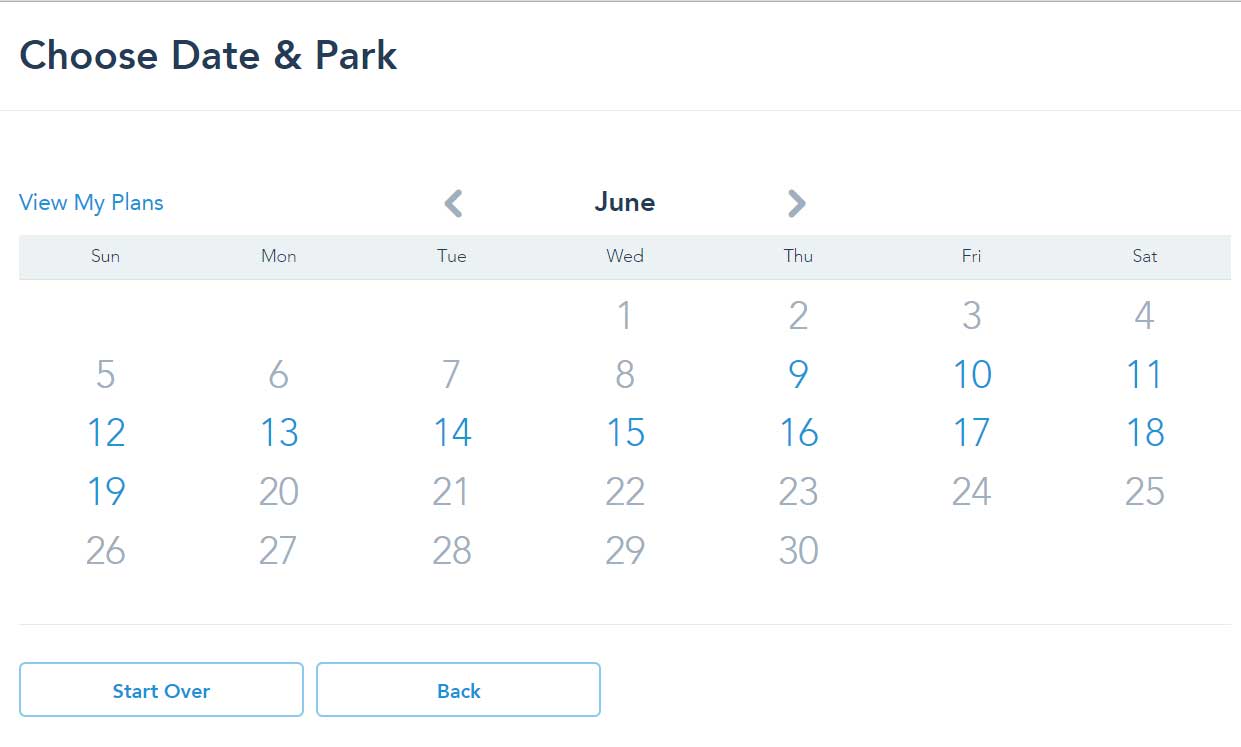 When I chose June 12, it populated the parks and hours for that date.  I chose to book for Magic Kingdom by clicking upon that park name.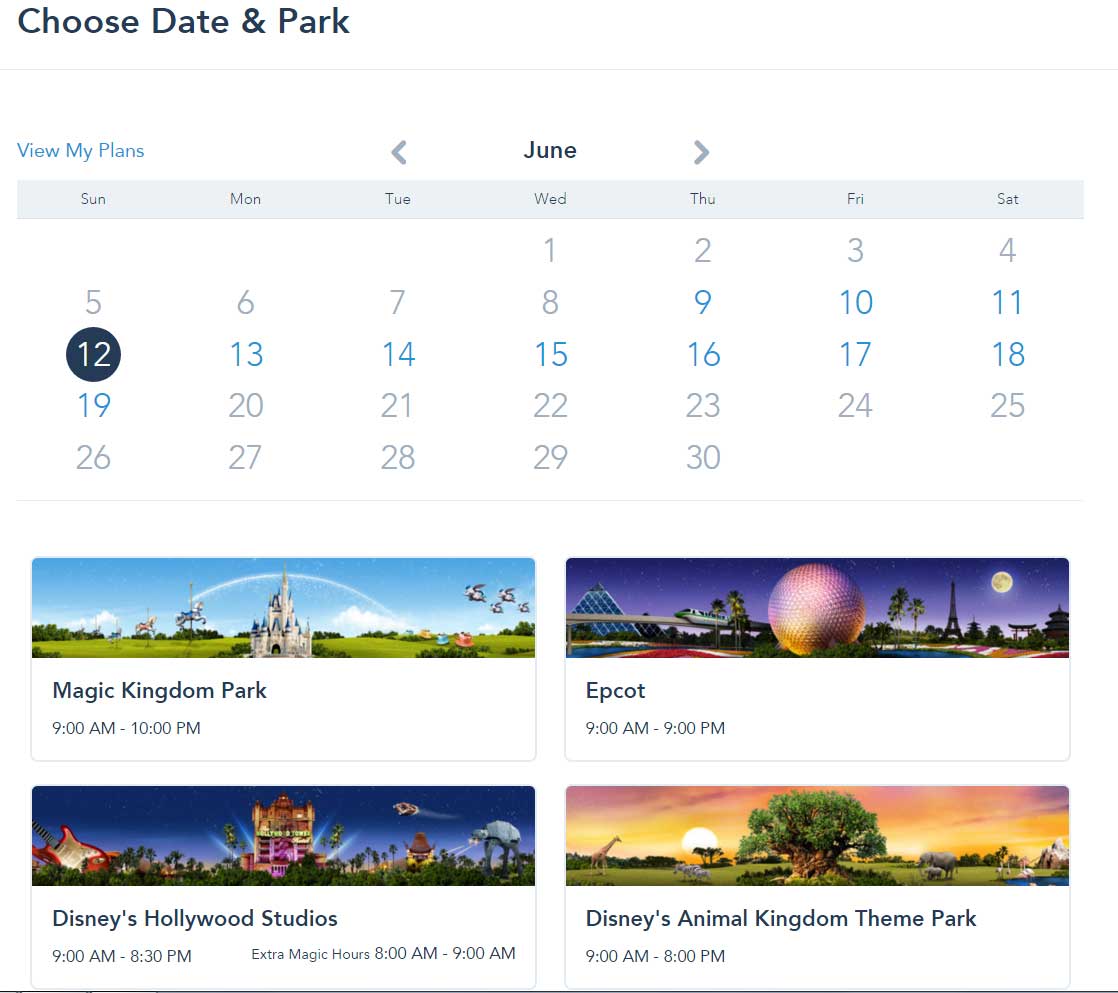 It will then load a screen that looks like this.  It will offer a wide variety of attractions and available times.  You can sort, using the buttons, for Morning, Afternoon, Evening or use the "Select a time" feature.  Select a time is a little easier to use, but still not as nice as the old web version that showed all available times at once.  Here you can only choose from 3 times per block.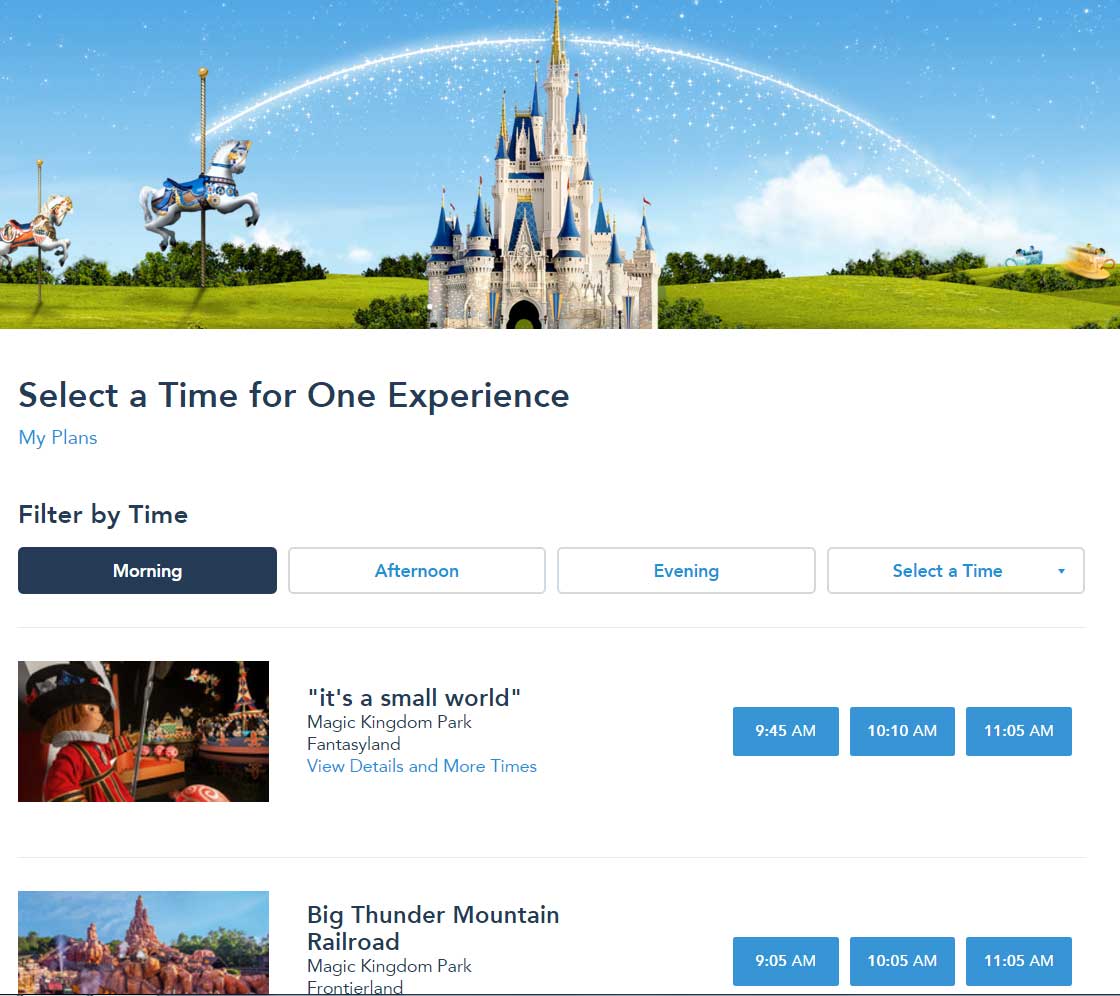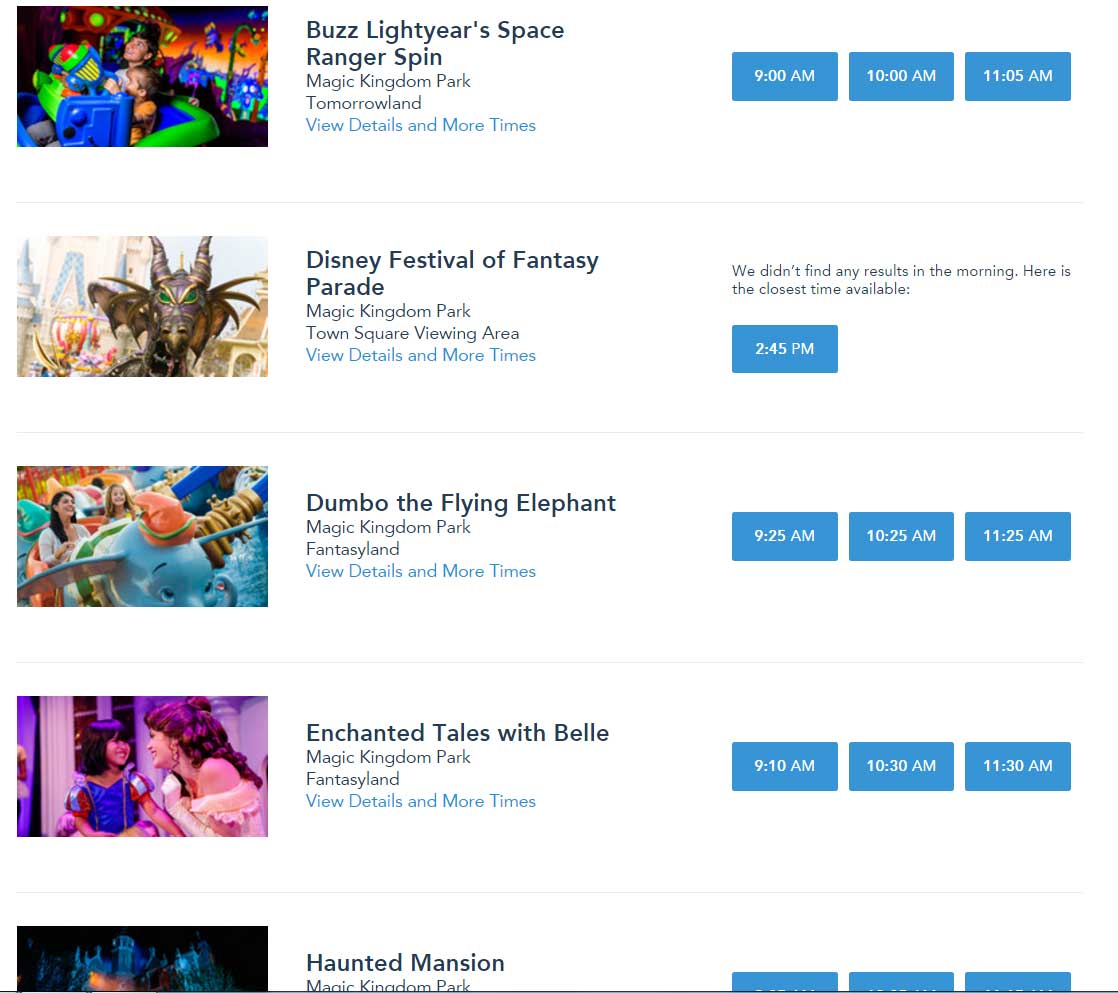 I chose Seven Dwarfs and used the 10:55am time block.  Once I confirmed the choice, I was given this screen.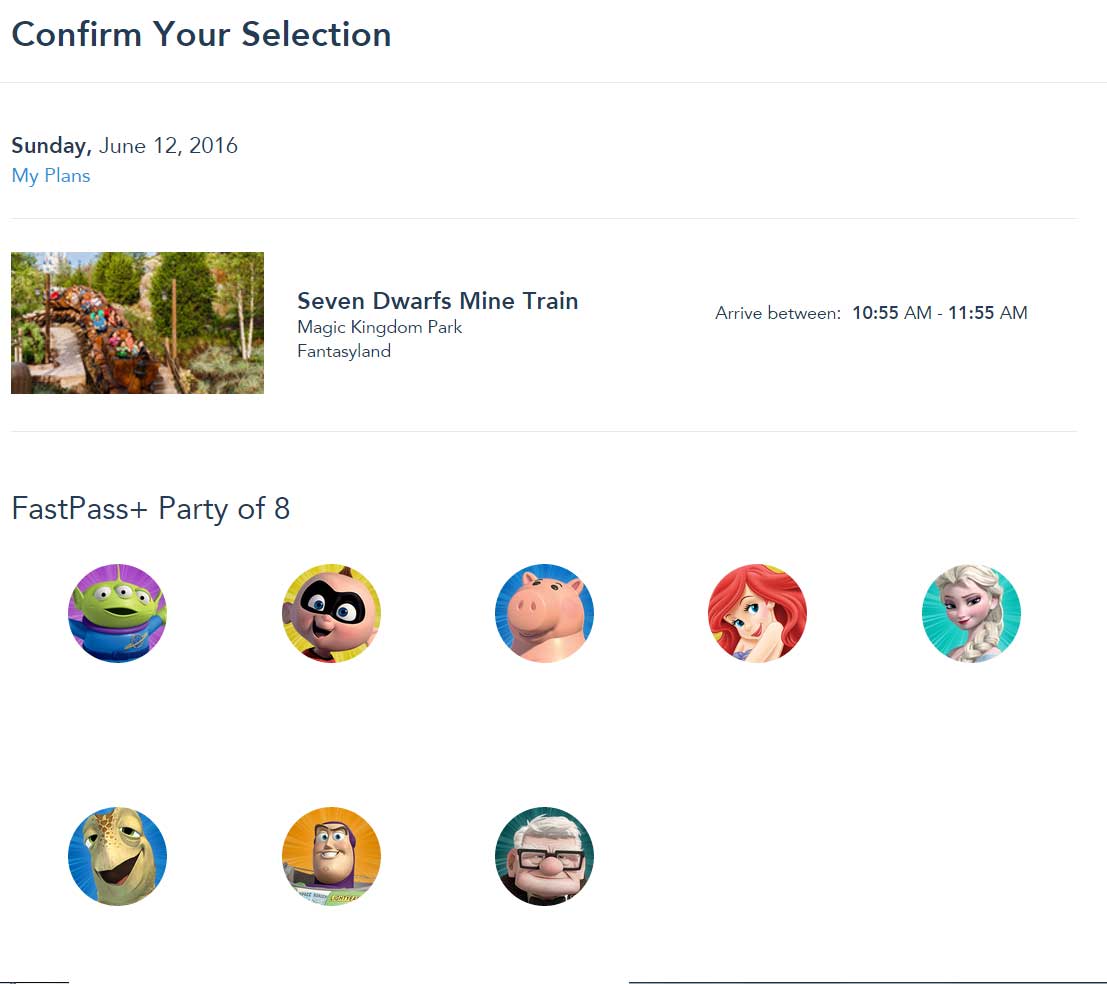 You'll then be asked if you wish to "Continue on same day," "Select a different day," or "No thanks, I'm done."  In order to book your 2nd and 3rd Fastpasses, you'll always choose "Continue on same day."   You are no longer required to book 3, but it is wise to do so. Use "No thanks, I'm done" to review your choices later.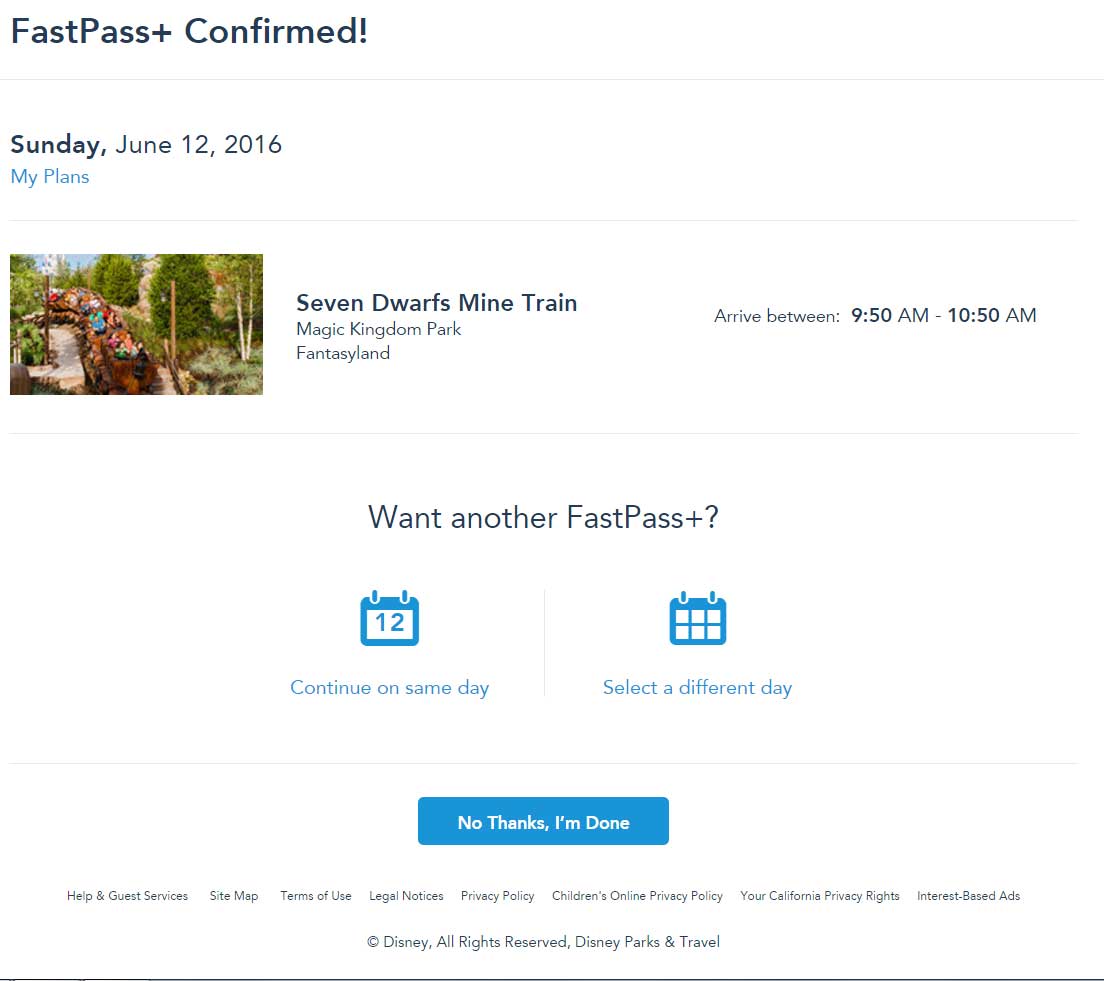 After completing all 3 choices and clicking Done, you'll see a screen that looks like this one.  It will show all the Fastpasses that you've reserved for your entire trip.  If you wish to edit an attraction or time, click upon "View Details" under the attraction name and you'll repeat the process you used to choose originally.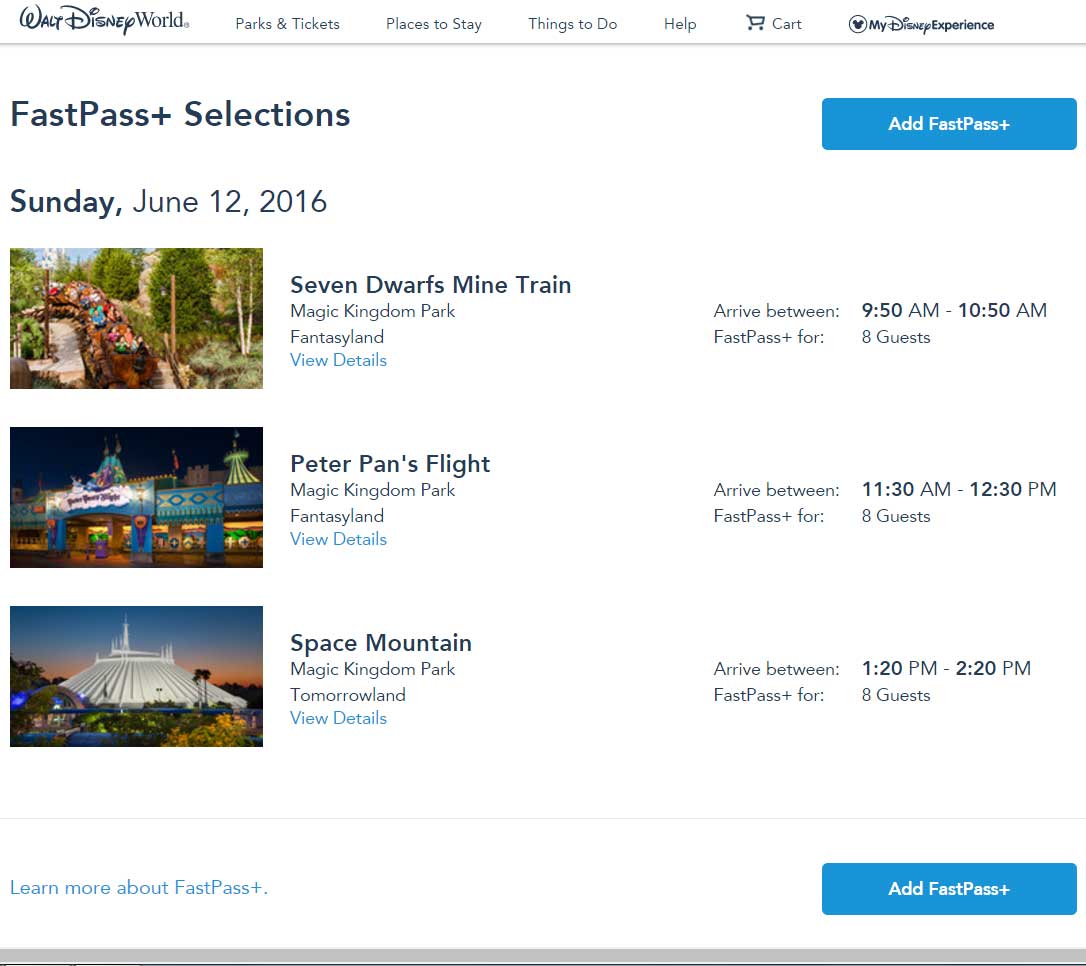 You'll see a screen like this one.  In order to change the time or attraction, you'll click upon "Modify."  "Change party" lets you remove someone from the list.  Cancel is actually delete, so don't us that button.  We'll click Modify and find a time we like better.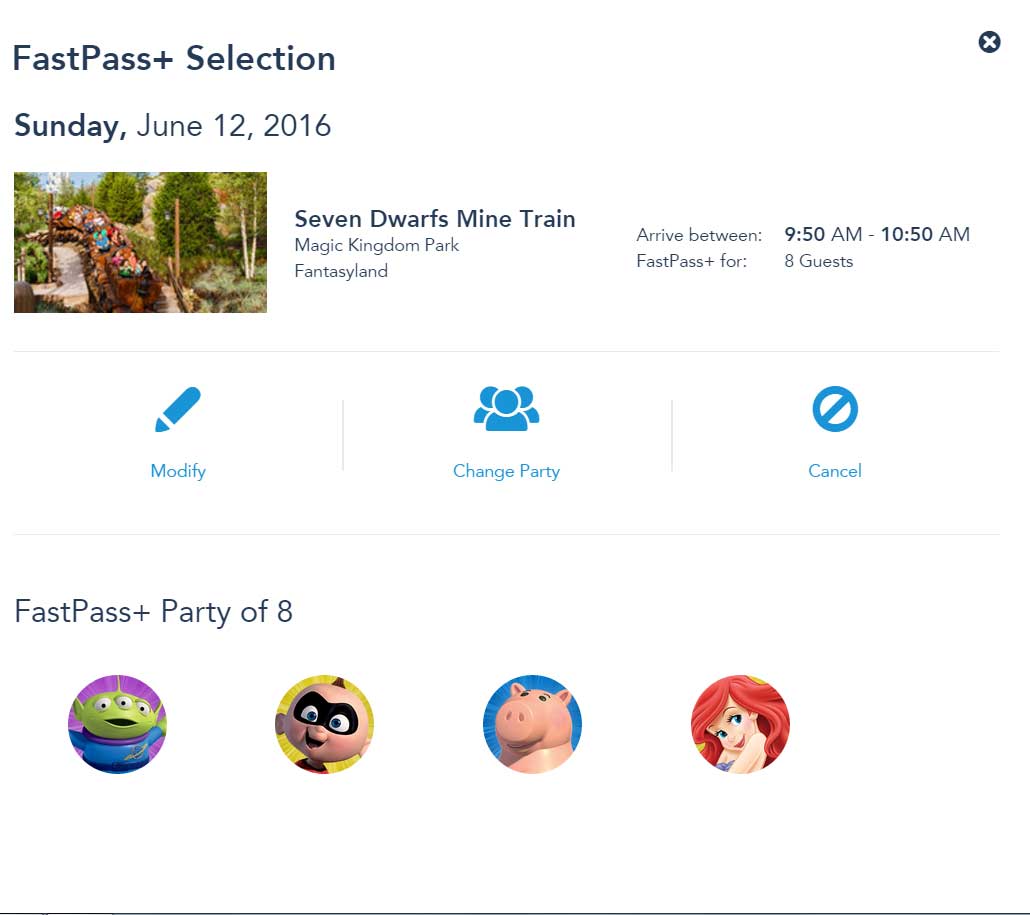 It's not a difficult system to use, but it requires more time than the old system with 3 pre-chosen slots that you could modify later.
Most tricky part of this new version is that you'll need to jot down the time you choose for your 1st and second FP+ or you'll end up with an error message screen asking if you want to override your FP+.  Remember that you cannot book another FP+ until the last time listed for the previous FP+.  I just place the info into my touring plan in Character Locator, to make it super easy.
My Disney Experience App
If you are using the My Disney Experience app to choose and update your Fastpass+, be sure to update your application!
After launching their app, you click on the Fastpass+ option and you'll be presented with a screen like this.  Mine shows a FP+ already reserved for today.
Click the blue + to begin your booking process: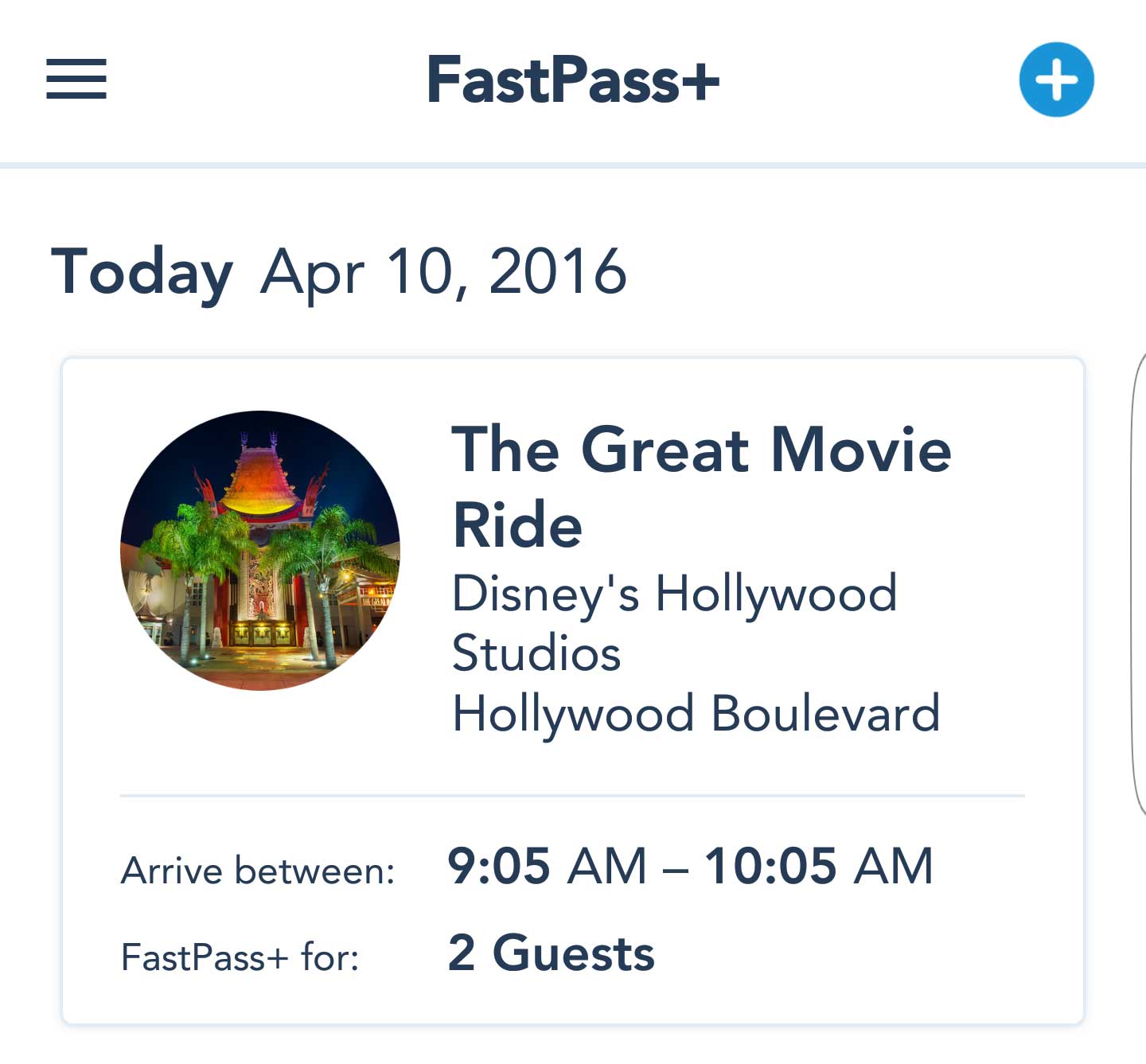 Choose the members of your travel party
Choose your date and park.

I chose Magic Kingdom as an example and chose 9:00am.  Some people tell you to set your Fastpass+ for afternoon, but I choose the earlier in the day and try for extra FP+.  I'll review the new process for booking the 4th FP+ from the app later today.

I think that was the longest graphic in history!  I chose Peter Pan's Flight for 9:05-10:05.  I have no intention of running straight there at 9am, so I'll do other Fantasyland attractions, then make my way over closer to 10:00am.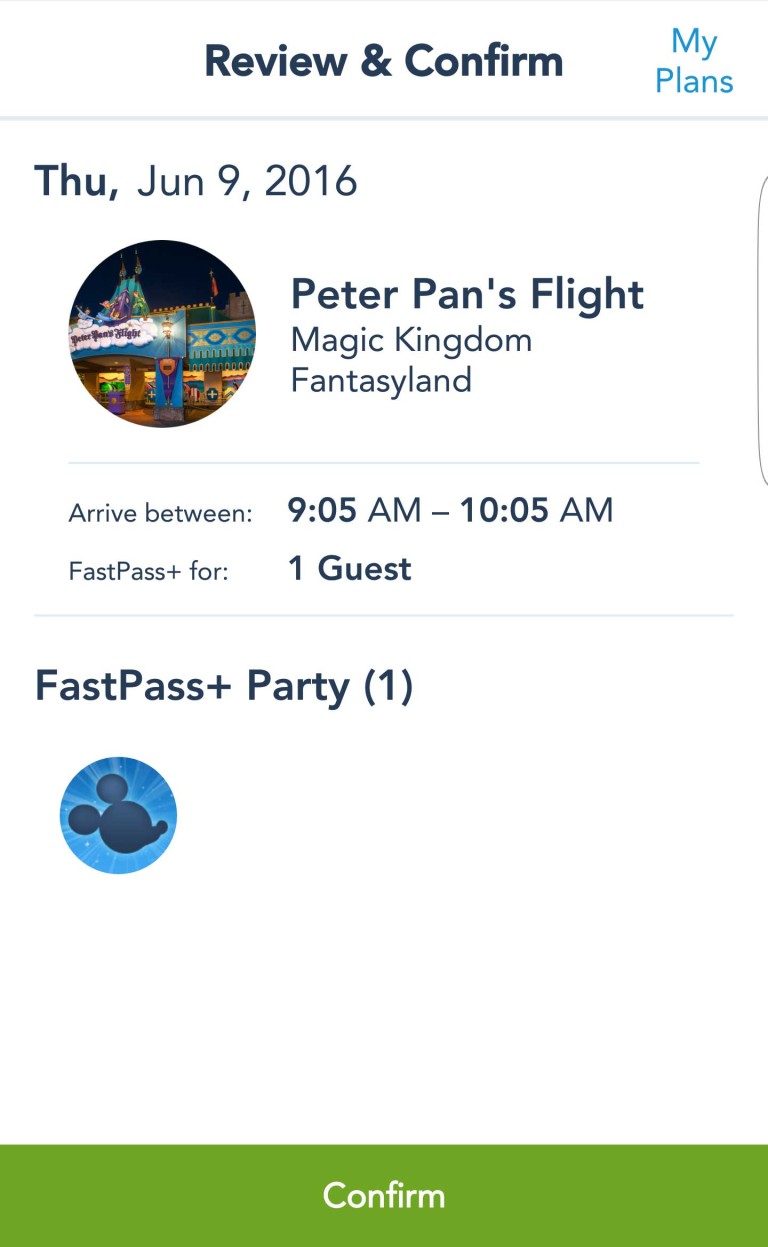 After you click "Confirm" you'll see this screen.  I'm left wondering right now why the web and app versions don't use the same terminology?
After confirming, click "Same day" to continue with booking the 2nd and 3rd Fastpasses, one at a time.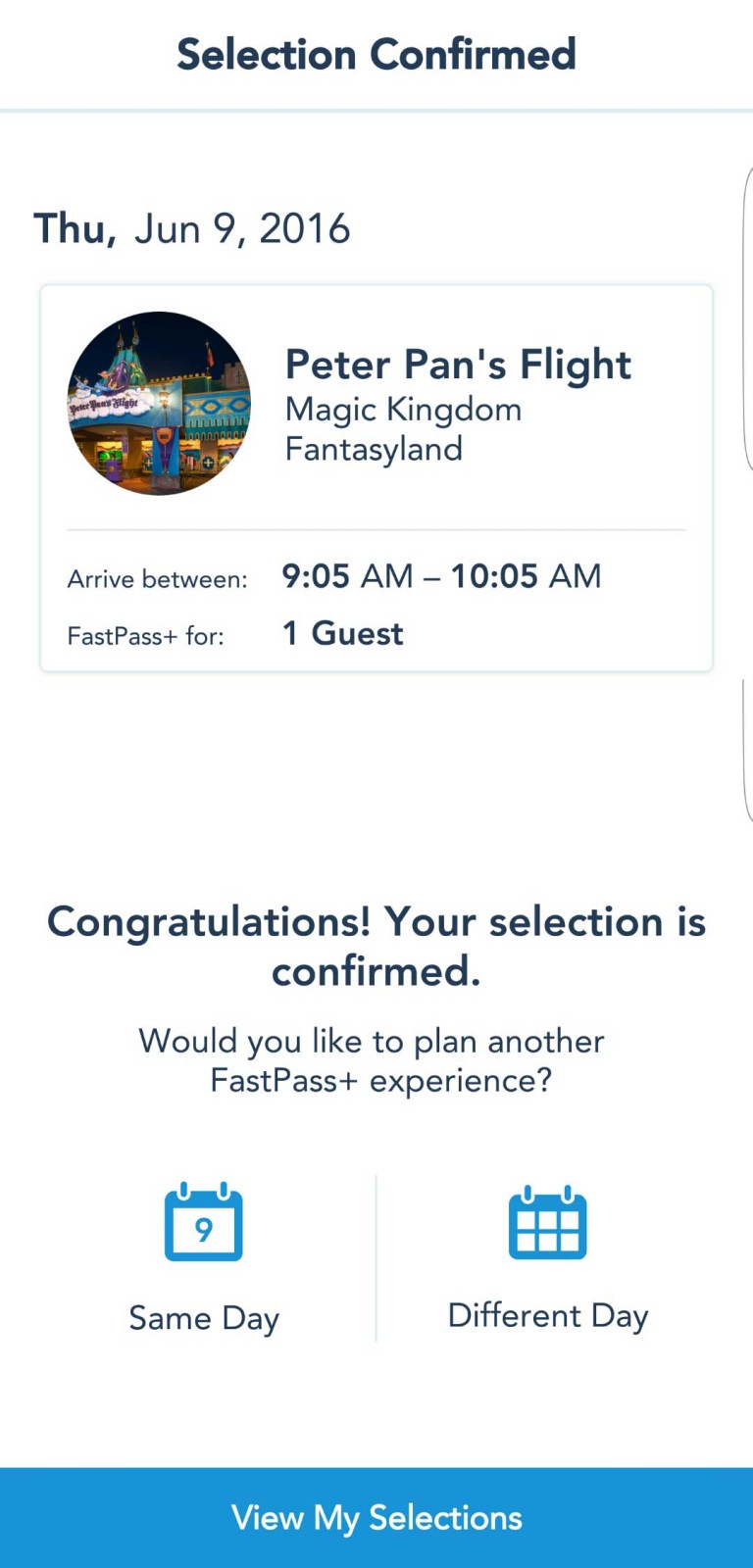 I'll choose it's a small world as the example because it fits my desire for 10:00am FP+.  I would never choose this.  I'd go for something like Big thunder and Splash back to back or Dumbo and Barnstormer back to back or Buzz and Space back to back.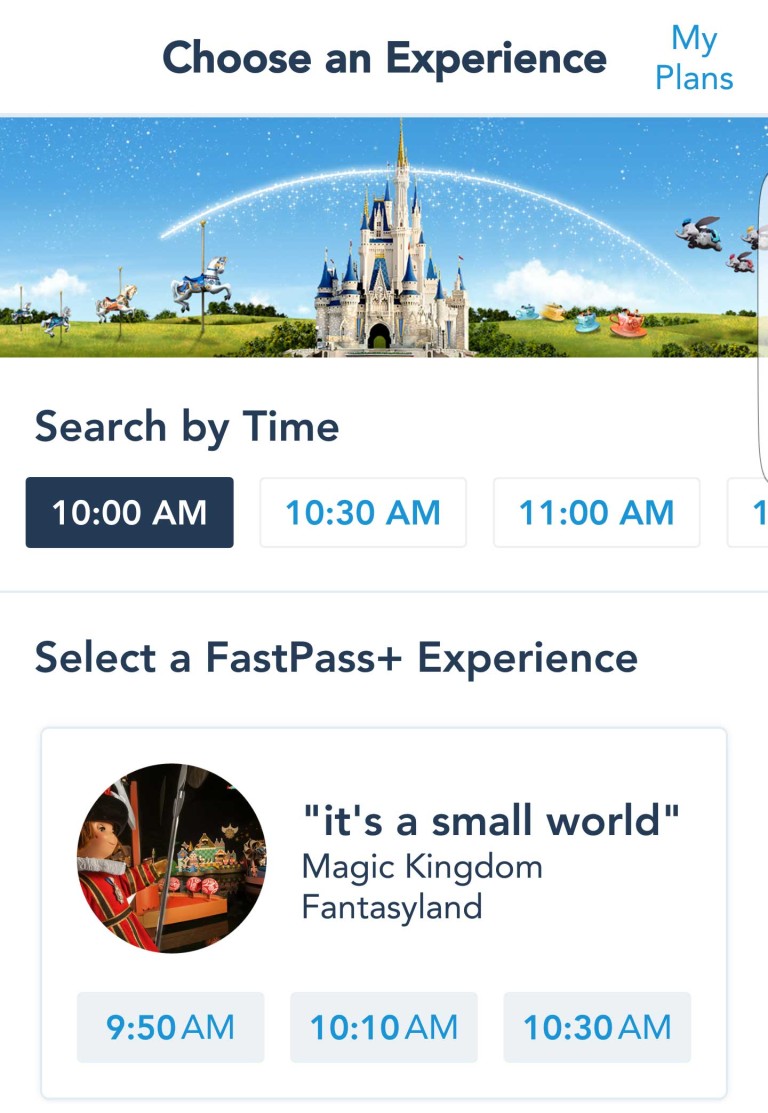 Again we confirm and choose "Same day" to reach the 3rd Fastpass+ choice.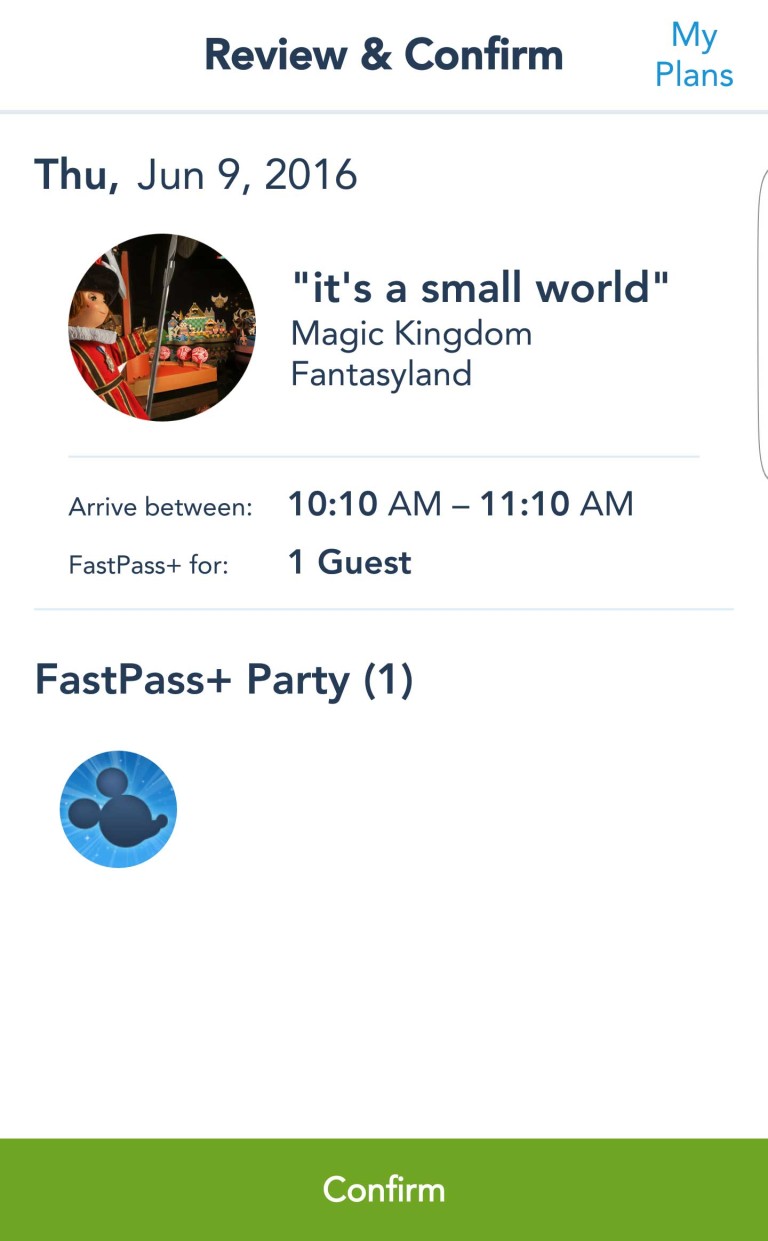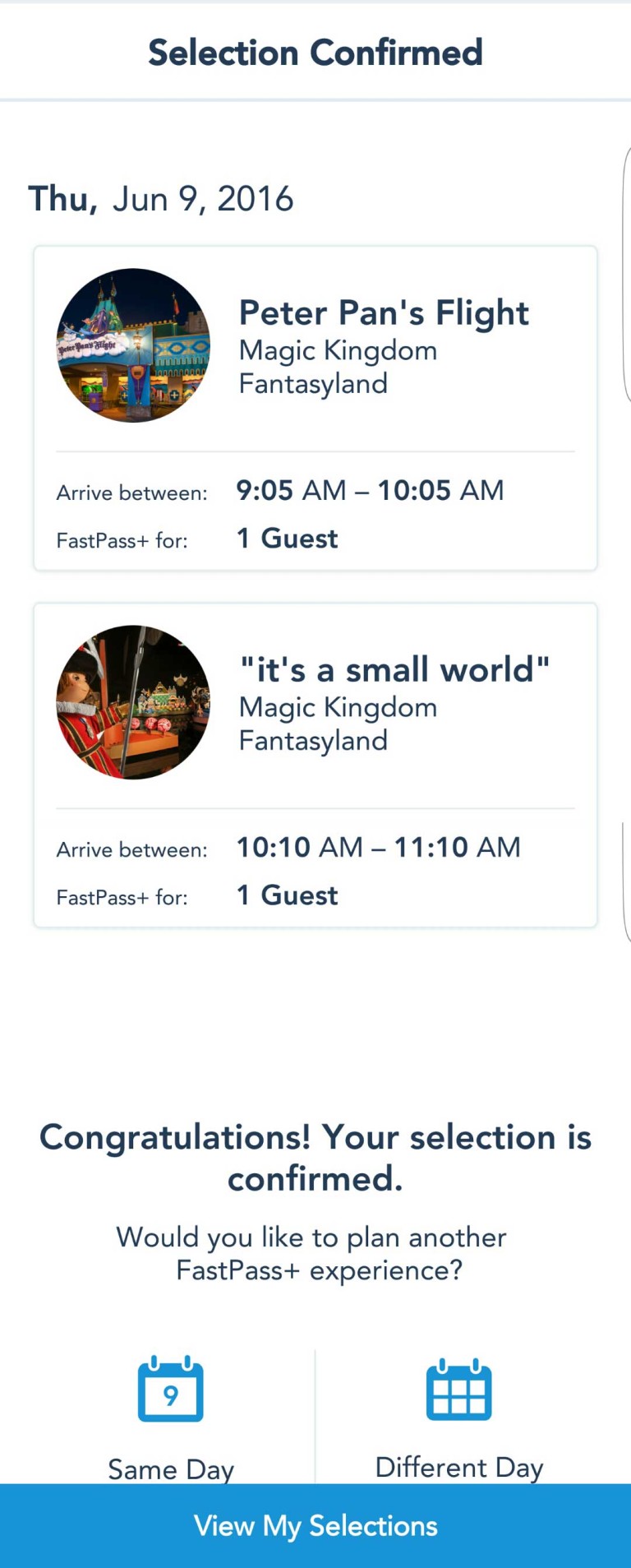 If you accidentally choose an attraction time, you'll receive this warning.  I'm wondering why this couldn't have been programmed into the system like it used to be.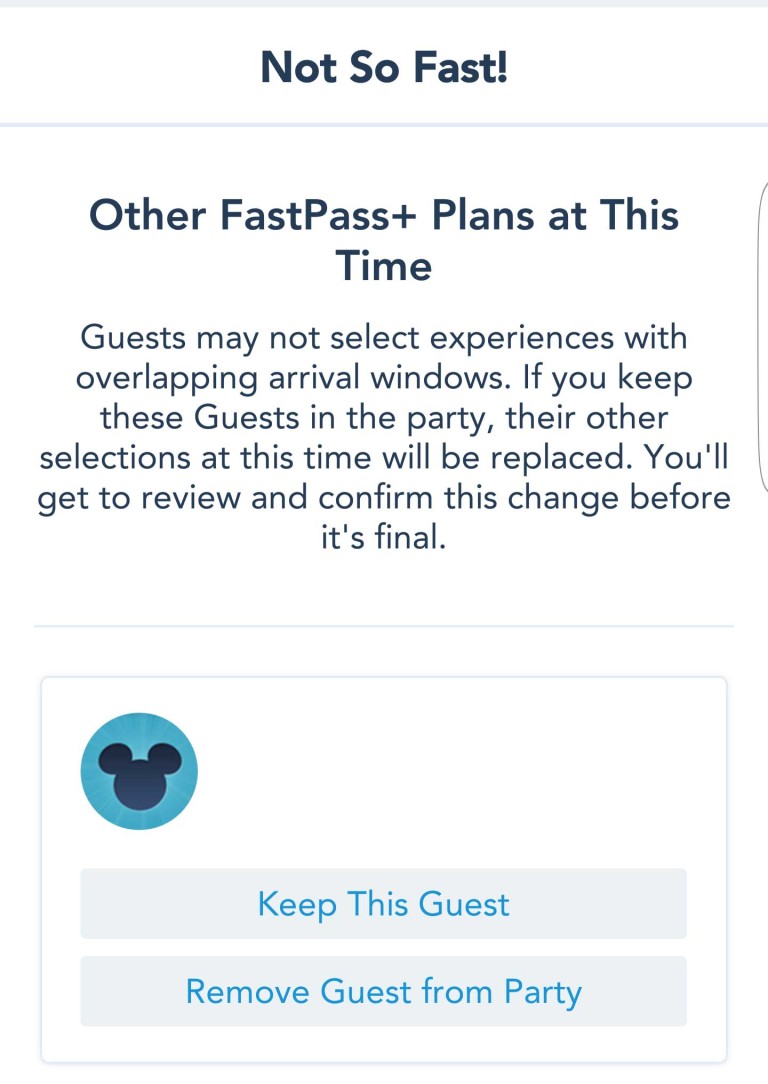 I finished it off by choosing Buzz Lightyear as an example and now it lets you know that your selections are complete for the day.  You can repeat this tedious process again for a "Different Day."


Are you planning a vacation? Reach out to our trusted travel agency sponsor Authorized Disney Vacation Planner
Mouse Class Travel
!